Donna's Before and After Pictures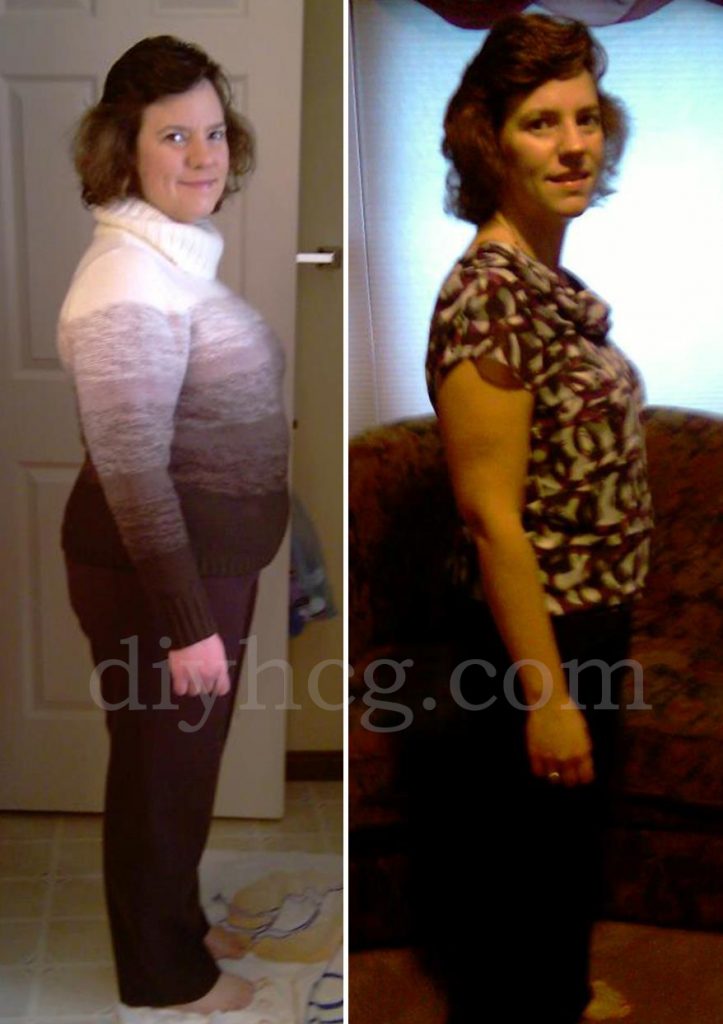 Donna's Weight Loss Success Story:
She lost a total of 45 pounds on the HCG Diet and as you can see from the above pictures she looks fantastic! Donna lost several pounds and inches over her entire body and saw body reshaping, especially in her neck, arms, chest, waist, and hips.
Good job Donna, you look great!
View the rest of our Before and After Stories (including Before and After Pictures) HERE!

Want more success stories? Read what others have said about the DIY HCG Diet below...
"This is the first supplement program I have been on that has not caused high blood pressure, rapid heartbeat, headaches, anxiousness, moodiness, etc!  I feel energetic, healthy and happy!"    ~Charmaine H.
"I have at last been able to lose weight after many years of trying every diet imaginable. Many years ago in the 1960's I tried HCG and was very successful."    ~Ruth T.
"I have been on this program and in 20 years it is the only program that has helped me loose the weight and keep it off — nothing else has worked!"    ~Vicki S.
"I support the HCG Diet."    ~Lisa C.
"I'm a HCG dieter."    ~Rhonda P.
"It has helped me and made an impact on my life when I thought nothing would work this did."    ~Tashema J.
"IT WORKS!!!!!!"    ~Stephanie H.
"After many failed attempts at weight loss, I have lost 50 pounds on HCG and kept it off."    ~Sharalee S.
"It is a very easy way to lose those extra pounds that won't come off.  It makes you very aware of the food you eat and to eat healthier!"    ~Sherry P.
"The HCG Diet has saved my life. I have tried so many diets and this one I can say is the best.  It also saved my daughter's life. She was 300 pounds and now she has lost over 90 pounds and is still losing."    ~Adrienne B.
"HCG is the only diet I have successfully lost weight on."    ~Mary W.
"It worked for my wife and me. 25 pounds lost, each.  We like how HCG is used to change our weight, and is not needed to maintain it."    ~Eric D.
"It has helped me with weight lost.  20 lbs the first round..."    ~Shaneaka P.
"It really works. I was a sceptic before taking this because no diets seemed to work. But after starting HCG, I lost 5 lbs. during my 2nd day of the diet. I couldn't believe it. I lost a total of 25 lbs. in just 5 weeks. Wow!!"    ~Theresa W.
"Because at twenty-five years old I weighed 291 lbs. It's been only 9 days and I've lost over 18 lbs.!    ~Kate W.
"I have been over weight my whole life and after doing the first round, I have lost almost 50 lbs."    ~Anige P.