Video Testimonial Kent G
Kent's HCG Success Story (San Diego, CA)
View Kent's before and after HCG transformation picture below: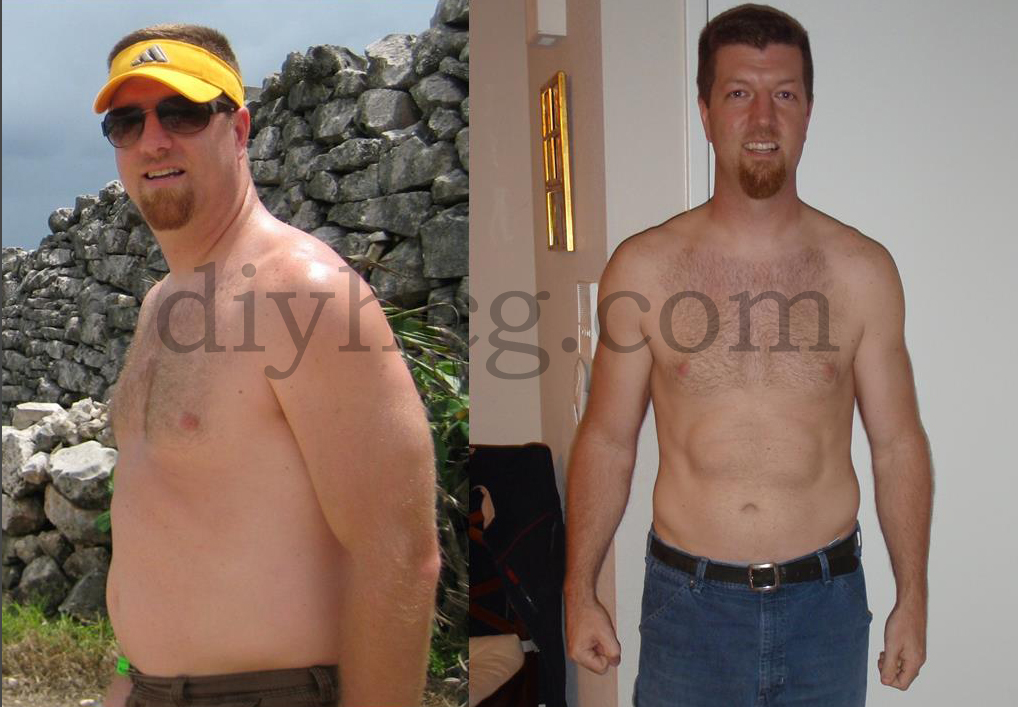 Before the DIY HCG Diet                After the DIY HCG Diet    
Kent lost a total of 40 pounds during a 23 day round of the DIY HCG Diet. His start weight was 245 pounds and ending weight was 205 pounds. Great job Kent, you look great!

View the rest of our HCG Before and After Success Stories and Video Testimonials HERE!
Want more success stories? Read what others have said about the DIY HCG Diet below...
"I have friends that won't try HCG because they think it is unhealthy. Whatever. This is the healthiest I've ever eaten in my life. The weight came off and has stayed off for 3 months with HCG. Try it!"   ~Mindy
"I've exercised my whole life: 6 days a week for more than an hour a day. I didn't eat crazy, yet I was slowly and steadily gaining weight. I felt completely powerless. HCG changed all that. I've lost over 40 pounds in 5 months. I look better now than I ever have in my life, even high school. It's hard to believe that such a huge and consistent issue in my life is now solved, without "supplements," or useless exercise (I now exercise to be healthy, not to lose weight), or the fear of regaining the weight, and all under $100! It's like a miracle, and I don't use that word lightly."   ~Janel G.
"I've done several rounds on the HCG Diet, losing over 80 pounds. I have yet to hit a stall (knock on wood). I plan on continuing to do the HCG Diet until I hit my high school weight (around 150). I love the food choices on the HCG Diet, so clean and fresh. When I am on phase 2 I feel the healthiest I've ever felt because I am eating so clean. During the stabilization phase I like getting to add new foods and eating more. I hope that HCG stays on the market until I reach my goal weight. My son also did the HCG Diet and lost about 40 pounds, thanks to HCG."   ~Lysa R.
"I lost 40# in areas that I normally could not.  Felt great and had energy while on it."   ~Deborah T.
"I have always been a little overweight. A few years ago, I really packed on the pounds. I knew that I had to do something about it, but did not have the will power to stick to a regular diet. My goal is to lose 70 pounds. I have lost the first 35 pounds so far with HCG and I feel so good about myself! In the last 2 months, I have learned better eating habits and how to control what it is that I put in my body. This HCG product really is the miracle product. The HCG Diet is the easiest diet that I have ever done and the only one that has shown real results. Thanks DIY HCG!"   ~Amy D.