HCG Video Review – Jon Z.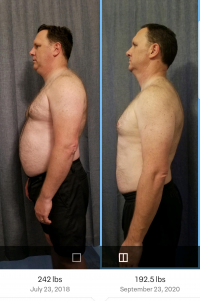 Jon put a video together to tell us "in person" how thankful he is for the DIY HCG Diet Program. He tried other HCG Diet programs, some of which were much more expensive, but none were as successful as this one. Jon's loss of about 55 pounds made a huge difference in his life. He can now play with his kids, nieces and nephews without getting winded and tired. He even has energy at the end of the day!
Jon says he's not only become healthier and more energetic as a result of losing weight on the low-calorie phase, but he also learned on the maintenance phase how/what to eat to keep the weight off.  He's enjoying a great overall lifestyle.
View the rest of our Before and After Testimonies and Video Reviews HERE!