Weight Loss Before and After Pictures - Amy D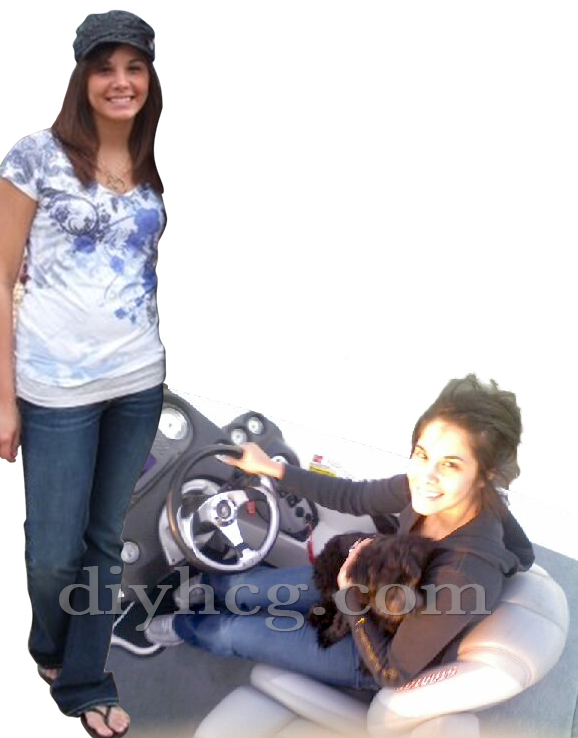 Amy's Success Story:
Start Weight: 137 pounds
End Weight: 119 pounds
Total weight loss on one round of HCG: 18 pounds!
Amy heard about the HCG Diet from a woman who lost 27 pounds in 6 weeks, so she had to try the HCG Diet!
She loved the quick weight loss of the HCG Diet.
As you can see from the above pictures Amy had body reshaping in her cheeks, neck, legs, arms, and torso!
Read Amy's letter about her HCG weight loss success below:
"Here is my story...About a 1½ months ago — My boyfriend, Jeff was telling me about this diet his mom Cindy was on and how much weight she had lost. I couldn't believe how much weight she was losing on a daily basis--so quickly... I, like many who are wanting to shed a few pounds... or many for that matter — was TOTALLY INTERESTED! I kept bugging Jeff, asking how many pounds has she lost now? What is she doing? I would NOT stop with the questions! FINALLY, I had to talk to her myself!! After talking to her, I did MY OWN research as well (which I think is important for all). Just last Wednesday, I saw her and she has lost 27 lbs in 6 weeks — she looks FAB!!
Since using HCG, I started at weight 137 lbs and ended up at 119 lbs. I lost 18 lbs soooo quickly. Most importantly, I learned how to eat more healthily and my hunger and energy levels are down. It was a great learning process and I feel great! I didn't intent to lose as much as I did- I was hoping for 10-12 as this is what I gained in the last 2 years. It was so exciting to fit back into my jeans from college 3 years ago. It was like having a whole new wardrobe!!
Much credit to you guys and Cindy C. from Missouri for showing me the way!! I know many others are pleased and have ordered. My two sisters are getting ready to order soon. Hoping I can get my mom to do it as well.
Thanks so so much! I don't think I could have done it without you!"
~Amy D.
View the rest of our Before and After Stories (including Before and After Pictures) HERE!