David's Video Diet Review and Success Story
Watch David's video to hear him describe his amazing weight loss transformation from using the DIY HCG Diet. We promise this video will make you smile and it will also make you think about the HCG Diet in a whole different way. He attributes his weight loss success to the DIY HCG Diet, which he himself used to be very leery about, at first.
David's Weight Loss Success Story from San Diego, CA:
He lost a total of 31 pounds in only 23 days on the DIY HCG Diet.
David said he went from around a 37.5-inch waist line to a 32-inch waist line and he loves how he feels in his smaller pants!
He says that he used to be embarrassed being shirtless around others, especially his son, because he is in good shape.
David started putting on the weight after a surgery several years ago, mainly from the medications he was given after the surgery.
Since putting on the weight, he felt uncomfortable, embarrassed, and started to experience shoulder discomfort and pain.
He heard about the HCG Diet from a friend who successfully lost weight with the HCG Diet which intrigued him to try it.
David said he was a little skeptical at first as he is with any diet plan, but, once he did the research from the vast amount of information on the diyhcg.com website, he decided to 'go for it' and try to lose the weight.
After only one round of the HCG Diet, David is thinner, happier, and healthier.
Now that David has lost the weight, he says he "feels great", has tons more energy, and he feels more confident around other family members.
Now going shirtless isn't as scary for David now, even in front of his in-shape son.
He also said everyone at work started noticing his fast weight loss and were interested in learning more about the HCG Diet as well.
David said he liked the customer service from diyhcg.com. He felt more of a connection with the company, and it was encouraging that there was an actual person who cared about his success.
He now has a new sense of confidence from his weight loss, along with tons of positive health benefits.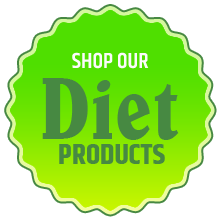 After one round of the HCG Diet, David now trusts the amazing things he hears about HCG and how well it works for weight loss. With David's weight loss of 31 pounds in only 21 days, he truly is an inspiration for people out there who want to lose weight and are trying to decide if the HCG Diet is the right diet for them.
View the rest of our Before and After Success Stories and Video Testimonials HERE!