Eli's Before and After Pictures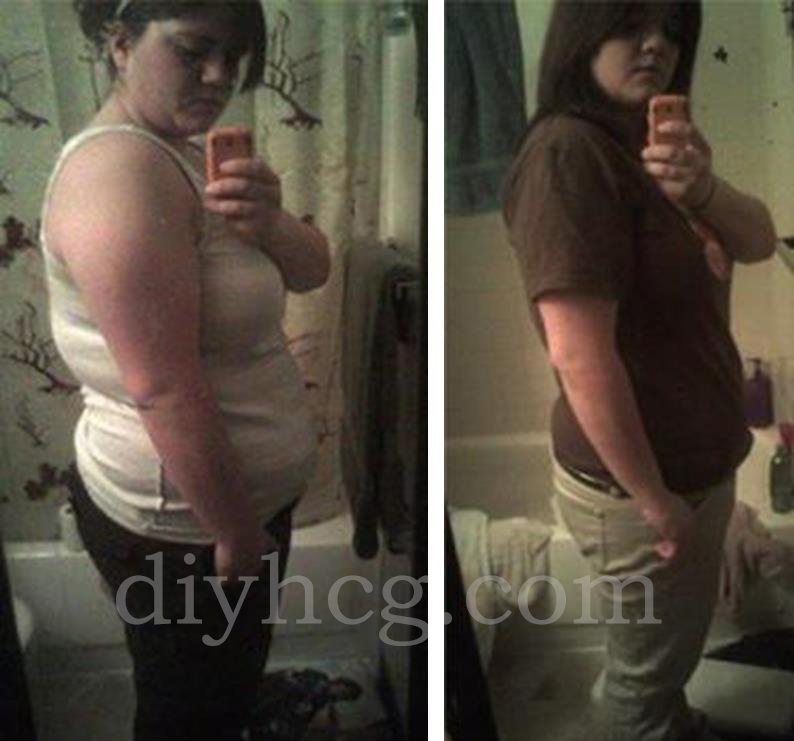 Eli's Weight Loss Success Story:
She lost 30 pounds on the DIY HCG Diet and lost inches off her entire body. As you can see from the above pictures, she had body reshaping, especially in her neck, arms, waist, hips, and legs.
Great job Eli, you look amazing!
View the rest of our Before and After Stories (including Before and After Pictures) HERE!

Want more success stories? Read what others have said about the DIY HCG Diet below...
"I have been so excited to finally lose some weight with HCG. I am still 20-30 pounds over my goal weight but the first time I took your HCG I felt the fat leave my belly. It was so exciting. I am not feeling that this round though. I am excited because I can actually eat only 500 calories and not be hungry. I could not do that without the HCG."  ~Toni L.
"The rebalancing of my hormones through this HCG process and those extra pounds lost has given me my life back. I feel how much healthier I am inside and outside!"  ~A. Schmidt
"We have truly been amazed at the weight we lost on the 21-day HCG VLCD while taking the Homeopathic HCG drops. At the end of the 21-day HCG VLCD I had lost 29.8 lbs, my sister in law lost 20.4 lbs and my wife had lost 12 lbs on day 9 but had to stop when she found out that she is pregnant! Thanks again and once my wife has our baby I am sure we will do another HCG round then!"  ~Dave
"I wanted to tell you how pleased I am with your HCG. This is the third version I have tried (one time I got it from a medical doctor - $350). Not only do you have the best price I have seen, but I really like the fact that you can order the books as well. Also, the fact that you stay in touch with people that may have questions or issues is very good. But, most important of all is I think that yours works the best! Thanks for a great product! I will be telling others at my work about this product and how well it has worked for me. I have lost about 14 lbs., but goofed a couple of the days and lost time because of that. I guess you live and learn. Thanks again!"  ~Mary A.
"I have been on the drops now for 20 days and have lost EXACTLY 20 lbs! I am so excited about the ease of taking these drops, especially that I can take them with me with my busy lifestyle. I never miss a dose. The ease and speed of diyhcg.com has proved to be a first-class website. The cost of the order as well as the speed of delivery is why I will continue to use diyhcg.com. Thanks for your professionalism!"  ~Debbie G.