General HCG Diet Information
Here you'll find tons of reliable HCG Diet information that will help you through the sometimes-complicated HCG Diet.  Dr. Simeons (a physician from Italy) developed this diet and wrote his manuscript to explain how to do it.  However, it was written for other medical doctors, so sometimes the language can be a bit hard to understand.  We have a place with all the HCG info that is easy to read and understand to help YOU complete the diet with ease.
Click below to explore all the 'ins' and 'outs' of the HCG Diet, you'll find HCG recipes, HCG tips, HCG tricks and more. If you are trying to decide if the HCG Diet is right for you, you may want to visit all sections of the below HCG Diet information to learn about each phase of the HCG Diet.  This information will help you decide whether this is the right weight loss plan for you.  It is strict, and it does go against almost every other weight loss plan, BUT it works and will help you to achieve quick weight loss in all the right places. Enjoy your research!
Best Company Where to Buy HCG Drops
Download of Dr. Simeons' HCG Manuscript (PDF)
Different Types of HCG (HCG Comparison Chart)
Homeopathic vs. Prescription HCG
How HCG Works for Fast Weight Loss
HCG Medical Concerns & Side Effects
HCG Phase 2 Information (VLCD Information): Find the summary of HCG Phase 2, information on the side effects of HCG, the Phase 2 food list, HCG stall breakers, HCG tips, tricks, and more!
HCG Phase 3 Information (Maintenance Information): Find the summary of HCG Phase 3, information on what foods to eat during HCG maintenance, why HCG maintenance is so important, and more!
HCG Diet Frequently Asked Questions: Find answers to the most common questions, such as "Where to buy HCG drops?", "What is the HCG Diet?", "What is the HCG food list?", "What are HCG side effects?" and more!
Free HCG Recipes: Check out our free HCG Diet recipes for Phase 2 and Phase 3 of the HCG Diet, just click here and get cooking yummy HCG Diet meals today!
Free HCG Sample Menus: Several HCG Diet sample menus including gorge day menus, Phase 2 menus, and Phase 3 sample menus for the HCG Diet.
Common Mistakes When Buying HCG
Where to Order HCG for Weight Loss
Why We Switched from HCG Hormone Injections to HCG Drops
Get top-rated HCG Diet Drops HERE!
Average weight loss of 20-30 pounds in a month... Results ARE TYPICAL!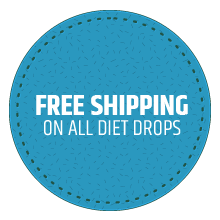 Did you know?...
There are tons of products being released that are specifically formulated for use on the HCG Diet? As the popularity of the HCG Diet grows, so does the market. Therefore, we are proud to carry the newest, greatest products for the HCG Diet. Such as HCG Diet approved salad dressings, hot sauce, barbecue sauce, tomato sauce, stevia, grissini sticks and much more! Read below about each of the products we carry and get 'losing' today!
HCG Diet Books: We offer several books for all phases of the HCG Diet. Our top selling book is the HCG Weight Loss Cure Guide by Linda Prinster. It's the go-to information book for the HCG Diet. We also carry recipe books, weight loss tracking books, etc.
HCG Diet Safe Simple Girl Salad Dressing: Before these, salads and veggies were boring while on the HCG Diet. But, not now! These salad dressings are sweetened only with stevia and are calorie free, fat free, carb free, etc. They were specifically made for use on all phases of the HCG Diet. Use them as a salad dressing, marinade, or dipping sauce. The four flavors available are Citrus Ginger, Balsamic Vinaigrette, Sweet Mustard, and Sweet Vinaigrette.
HCG Diet Safe Simple Girl Carolina Kick BBQ Sauce: This is one of our top-selling products because it tastes amazing! It's sweetened with diet approved stevia, and only has 5 calories per serving. This BBQ sauce is allowed on all phases of the HCG Diet and can be used as a meat marinade, salad topper, or a dipping sauce.
HCG Diet Safe Simple Girl Hot Sauce: Like spice? This is for you! This hot sauce is all natural and made without preservatives or other ingredients that could slow or stall your weight loss. It's allowed on all phases of the HCG Diet and the heat will definitely add some kick to any otherwise boring meal.
HCG Diet Safe Grissini Breadsticks: These are sometimes hard to find locally, so we decided to start carrying them for our customers convenience.
HCG Diet Safe Seasonings & Spices: A lot of store-bought spice mixes are not allowed on the HCG Diet because they are filled with sugar, oils, preservatives, and the list goes on-and-on. These spices are specifically made for all phases of the HCG Diet, they are all natural, and sweetened with HCG-approved stevia. We have many flavors available such as Simple Girl Lemon Herb Seasoning, Simple Girl Sweet & Hot Louisiana, and Simple Girl Dry Bouillon Base.
HCG Diet Safe Stevia: Not all brands of stevia are allowed on the HCG Diet... but this brand is! SweetLeaf® is the top-selling HCG Diet-safe brand of stevia because is 'pure' stevia. A lot of store-bought brands of stevia contain sweeteners that are not allowed such as dextrose, or any other word ending in -ose, -tol, or -dextrin.
Tired of reading? Check out our Videos!