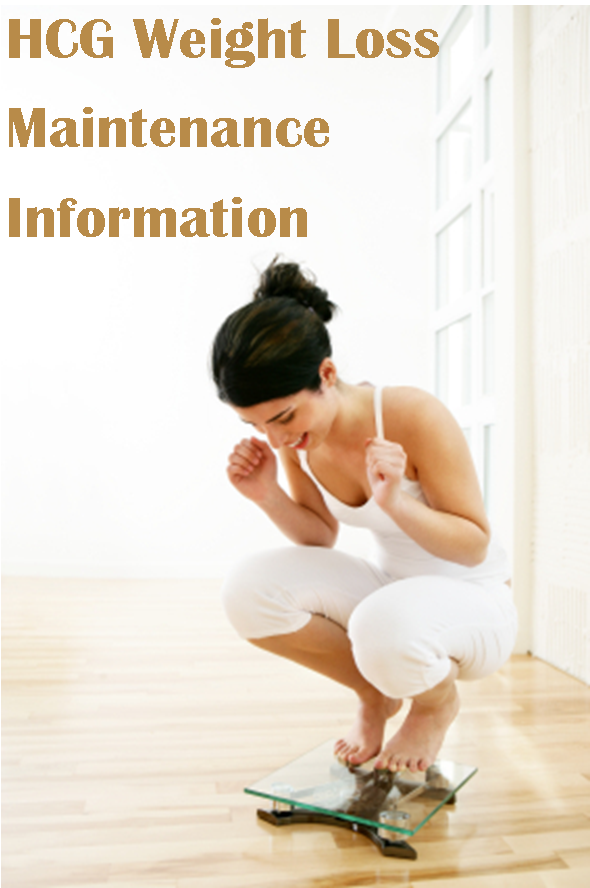 In the articles below you will find all of the information you need to know about the maintenance phase (also known as Phase 3, P3, or stabilization). Simply click and start learning.
Why HCG Maintenance is Important
Easy Protein HCG Maintenance Foods
Top 7 Mistakes for HCG Maintenance
How to Cook Miracle Noodles (a very common Phase 3 food)
HCG Maintenance P3 Sample Menus
If you have any further questions about this (or any other) phase of the HCG Diet, and you cannot find the answers... please feel free to contact us. Please click below to discover the great products that we carry!
Bonus HCG Phase 3 Recipes...
HCG Phase 3 Green Eggs & No Ham Recipe (submitted by Valerie Waters)
1-3 egg whites (about 1/2 cup)

1 green onion, chopped

3 cooked asparagus spears, chopped 

2 tbsp cheese (I used goat cheese but any will do)
Spray skillet with Pam cooking spray and heat to med-high. Add green onions and cook until it begins to wilt (1-2 minutes). Meanwhile, whisk egg whites with a teaspoon of water and salt & pepper. Add the chopped asparagus spears and give a bit of a stir. Add the egg whites and turn heat to low. Gently stir your mixture and add the cheese. Cook for about 2 minutes. Top with green part of the green onion.
HCG Phase 3 Mexican Chicken 
6 ounces cooked chicken breast, shredded

2-3 tbsp no-sugar salsa

1/4 tsp cumin 

1/4 tsp chili powder 

2 tbsp cilantro Leaves, chopped

3 lettuce leaves, rinsed and dried
In a bowl, combine chicken, salsa, cumin, chili powder, and cilantro. Scoop mixture into lettuce leaves for taco-style dining.
HCG Phase 3 Spinach Sauce (submitted by Valerie Waters)
2 large hand-fulls raw spinach

2 tablespoons olive oil

Juice of 1/2 a lemon

Salt, to taste

Pepper, to taste
Put all the ingredients in a food processor or blender, and blend until smooth. Drizzle the finished product over chicken or fish (either grilled, baked, or broiled). Makes 4 servings.
 HCG Phase 3 Lemon Vinaigrette Dressing (submitted by Sheila and Ryan Viers)
3 tbsp fresh squeezed lemon juice

4 drops liquid stevia

2 tbsp finely minced red onion

1/2 tbsp lemon zest

Pinch of sea salt

1/4 cup extra virgin olive oil
Makes about 8 servings. Great as a dressing on a spinach salad with tomatoes, cucumber, avocados, etc; or as a marinade for chicken.
HCG Phase 3 Blue Pear Bake (submitted by Dianna H.)
1/2 bartlett pear, sliced

1/4 cup frozen, organic wild blueberries

1/4 tsp. cinnamon

1/2 packet of stevia powder

4 macadamia nuts, chopped

1 tsp unsweetened coconut
Arrange pear slices in a small oven safe dish, toss in blueberries, cinnamon and stevia. Top with nuts and coconut. Bake at 350 for 10-15 minutes. Serve hot. You can also speed up time by making this dish in the microwave for 2 1/2 minutes on high.
HCG Phase 3 Chocolate Peanut Butter Fudge (submitted by Sheila Viers)
1 scoop (32 g) chocolate whey protein powder 

1 1/2 tbsp (24 g) all-natural peanut butter 

1/2 tsp unsweetened cocoa 

1/8 tsp stevia 

2-3 tbsp water
Mix all ingredients together in a small bowl. Consistency will be quite thick and sticky to begin, but you may continue to whip and add more water until it reaches a consistency of your liking. Enjoy.
Want a quick refresher of the HCG Diet? The below video not only sums up the diet, but features great tips on maintaining your weight. Take a look!
The HCG Diet Protocol HCG Diet Summary
View the rest of our HCG Phase 3 recipes (with pictures) here.