Here's the Diet to Lose Weight Fast

Have you done your research on the HCG Diet? If so, you've probably seen that there are tons and tons of 'pop-up' HCG websites claiming to have the best weight loss drops. It can be confusing to find the true, real HCG companies from the 'pop-up' ones that are just trying to make quick money off the diet's popularity.
We're here to tell you why DIY HCG is the best company. Let us first start by saying we have been #1 in the HCG Diet industry since 2008 making us one of the oldest online retailers of HCG Diet supplements.  
We at DIY HCG are a unique and special company for many reasons, but the main one is that we are real people who actually care about you and your success on the HCG Diet.  We were here before this diet was a sensation and will be here once the dust settles.
Here's a list of why DIY HCG is a unique and special company:
Company Owed by HCG Experts
Fast Shipping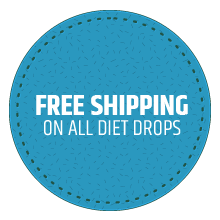 Our Customers Love Us
77% of our business is from referrals from past customers.
Local, Based in the U.S.
Our corporate office is located in Missouri, not India or some other foreign country.
We Have It All
We are a one-stop shop for all of your HCG needs (drops, books, HCG Diet approved lotion, lip balm, stevia, grissini sticks, salad dressing, personal care items, tools, supplements, and everything else you need for the HCG Diet!)
Quick Shipping for a Diet to Lose Weight Fast
Since we are located in the US, it only takes 3-5 business days to receive your order of HCG... not 6+ weeks from over-seas companies.
Free HCG Help
You can email or call our live HCG Diet customer service line with any questions you have or to get support.
Experienced Employees
Plus, all DIY HCG employees from which you can receive consulting from have successfully completed the HCG Diet!
Free Recipes, Free Info, Free Information
And the enormous amount of HCG information available on our website for your convenience when you are looking for recipes, sample menus, tricks, tips, and other helpful things for the HCG Diet.
Personal
Most HCG companies seem scary and impersonal with no names, pictures, or people representing the HCG product, you won't find that at our recommended diet drop supplier.  WE WANT you to have quality and personal customer service.
Community
The DIY HCG social media community is very active and can help you connect and ask questions to other people on the HCG Diet!
You don't have to take our word for it... just look at our HCG Before and After Success Stories to see the great weight loss results yourself, click here!