Common Mistakes When Buying HCG Diet Drops
(Part 1 of 4)
It's time for you to buy HCG because you want to lose weight fast. HCG is very popular and plenty of people are trying to make money from HCG. Because of this, not all HCG drops and diet information is correct or can be purposely misleading. We sell HCG and HCG Diet products because the diet worked and continues to work for us. We only sell the highest quality products so you, too, can lose weight fast.
Learn the most common buying mistakes for people buying HCG Diet drops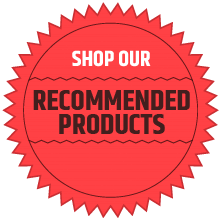 There are dozens and dozens of places that sell HCG drops online... Because of the growing popularity of the HCG Diet, it seems everyone is trying to sell HCG drops. There are a lot of 'pop-up' companies that are just trying to make quick money with the HCG Diet and don't really care if their HCG Diet drops are useless and awful.
Some of the weight loss drops online work, others don't. For that reason, you want to make sure you are buying your HCG weight loss supplements from a reputable and reliable company.
Bottom Line: The HCG Diet works amazingly, IF you have reliable HCG drops and IF it's executed correctly.
Buy HCG Drops From People Who Use It Personally
If HCG was a simple product (like Vitamin C or a t-shirt) it would be fine. However, HCG is not a common weight loss product, and should not be sold by anyone without having years of experience with this specific weight loss plan.
Some of these 'pop-up' HCG websites are selling HCG drops that might as well be water in a bottle or it's some garage-warehouse operation. When finding a good HCG company, make sure their supplements are made in a FDA approved lab with real HCG in the formulation of their HCG drops!
If you get anything from this article, please remember... You MUST verify that you are working with a reliable HCG company when you go to buy HCG. Let us assure you that our company, DIY HCG, has years of experience following thousands of people closely from start to finish on the HCG Diet.
We started our experience with the HCG Diet before in the beginning of the craze of the HCG Diet in 2007 helping anyone who sought us out for our HCG Diet knowledge and expertise in weight loss management. Our company is operated by a couple of the best, well-known authors of top-rated HCG Diet books, Linda Prinster and Tiffany Prinster.
Not all other HCG Diet companies are bad... While we are sure there are some helpful places out there that sell HCG, and support the HCG Diet do-it-yourselfers, there are many more who simply don't have any expertise or even personal experience with the HCG Diet or weight loss management. Please, do yourself a favor and be aware. Know who you are buying HCG from so that you get the best experience you possibly can when you participate in this wonderful HCG Diet protocol.
Continue to Common Mistakes When Buying HCG (Part 2 of 4).

Get top-rated HCG Diet drops HERE!
Average weight loss of 20-30 pounds in about a month... Results ARE TYPICAL!