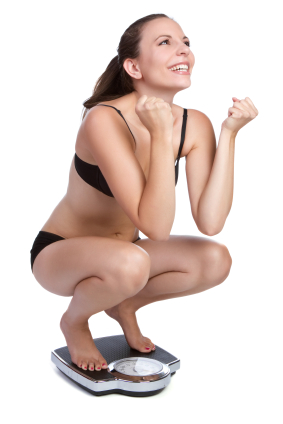 Diets work with good planning... Start your week off right by planning out your meals. The more you plan for, the less likely you are to deviate from your phase of the HCG Diet.
We have created several sample menus for all parts and phases of the HCG diet to give you some ideas of how to incorporate foods together while on the HCG diet. Click below to get your creative juices flowing & start planning your meals today.
The gorge days are also known as 'load days. You will see high-fat foods such as pizza, milk-shakes, ranch, cheese, cookies, etc. on these HCG gorge day sample menus. Bonus - We have the top 6 tips for the HCG gorge days here too. Now you'll be able to complete your gorge days with confidence... and antacids.

Phase 2 is also known VLCD and P2. You'll see very low calorie foods such as lean meats, veggies, fruits. Plus some HCG safe products thrown in to give you ideas of how to make food taste good better while on the HCG diet, like our hcg safe bbq sauce, hcg safe salad dressings, hcg safe seasonings, flavored stevia, and more!
Phase 3 is also known as maintenance and P3. You'll see larger, heathier meals to help establish your new found freedom. Most of the HCG phase 3 meals are also centered around protein, which is a very important part of this phase. Meals and snacks high in protein have been established to help dieters maintain weight loss easier and keep the weight off long-term, when compare to participants who do not eat high protein foods during phase 3 of the HCG diet.
Thanks for visiting the sample menu portion of our website... we hope it helped you better understand what to eat while on the HCG diet and how to incorporate the food together into great meals.
Looking for ways to make your meals better? We have some great products (that we're going to brag about for a bit) that can really help you on your HCG diet weight loss journey!
Precut Lean Meats: Take the mess out of the HCG diet… we've done all the work for you. These meats are pre-trimmed to remove any visible fat, pre-measured to exactly 100 grams portions, frozen, and shipped to your door! See more about these products here.
Dressings and Sauces: We have several different salad dressings and sauces that are life savers while on the HCG diet. Such as our phase 2 safe vinaigrette salad dressing, which is perfect on anything. Or… our top-selling phase 2 safe bbq sauce that is perfect for all phases of the HCG diet. See more about these products here.
Grissini Sticks: Depending on where you live, the correct brand of grissini stick for the HCG diet is hard to find. So for the ultimate convenience of our customers we started selling them. See more about these products here.
Spices and Seasonings: Store-bought spices are filled with sugars and additives that can mess you up on phase 2 or phase 3 of the HCG diet. But, not these ones! We have a line of stevia sweetened, zero-calories spices that are perfect for all phases of the HCG diet. See more about these products here.
Stevia: Life should be sweet, sometimes you food should be sweet too. While on all phases of the HCG diet use stevia, an all-natural, zero calories sweetener is recommended and it's available in plain or flavors. See more about these products here.
Want a quick summary of the diet? Check out the awesome video below! There are also some great tips too! 🙂
The HCG Diet Protocol HCG Diet Summary