Tools to Make the HCG Diet Easier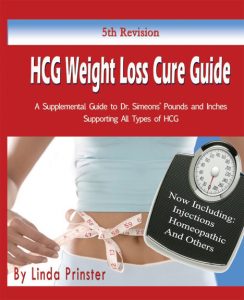 The following tools will help you to prepare delicious foods to keep the diet interesting and keep track of your progress. In order to be successful, you need the right HCG Diet tools.
HCG Diet Tools
Bathroom Scale
You'll want to purchase a quality digital bathroom scale that measures in increments of .1 or .2 pounds (tenths).
Food Scale
To weigh your meat/seafood properly, get a quality food scale that measures in grams. For your convenience, you may purchase a Diet Kitchen Scale on our website.
George Foreman Grill or similar
A Foreman grill or similar is a worthwhile investment. You'll be able to make delicious grilled meats and/or vegetables in a matter of minutes.
HCG Diet Tools: Books
HCG Diet Cookbooks
For delicious diet-safe recipes for Phase 2 (500 Calorie Diet) and Phase 3 (Maintenance), this is another worth-while investment to keep your taste buds satisfied so you won't be tempted to cheat. The 101 Worry-Free HCG Diet Recipes cookbook includes recipes for your meals and beverages during the very low-calorie diet. When you're ready to move on to the Maintenance Phase, the 201 Worry-Free HCG Maintenance Recipes cookbook can be very helpful since it contains  some very delicious maintenance-safe recipes to enjoy while maintaining your weight loss success.
Informational HCG Diet Books
One of the most important aspects of weight loss success on the HCG Diet is to be informed about how the diet works, tips, tricks and more. You will find loads of information about the HCG Diet in the HCG Weight Loss Cure Guide. This guide also includes goal weight charts for men and women, how to calculate your frame size, a "Tracking Your Progress Form", Weight Loss Graph, a Daily Weight Log for All Phases and an extensive "Food and Drink Guide" with nutritional information as well as what foods are allowed during all phases of the diet.
My HCG Tracker book is also a wonderful tool that will help you track your weight loss through the entire 40-day HCG Diet Phase 2 and Phase 3 of the protocol. Along with motivational quotes to inspire you each day, this book helps you to easily track the foods you eat at each meal. This convenient and simple tracking allows you to see trends that may be causing your weight loss to slow or stall, an awareness which can ultimately increase your total weight loss. Track your success daily through a full round of the diet, including the Maintenance Phase.
HCG Diet Tools: Cooking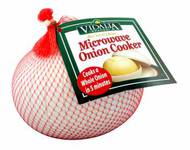 The Microwave Onion Cooker
The Microwave Onion Cooker is a great tool for the diet to make a simple onion as a side dish during Phase 2 of the HCG Diet.
How to use the Microwave onion cooker:
Peel onion and place into the microwave onion cooker.
Put on the lid and place into the microwave.
Microwave on high for 2-3 minutes (if it is a big, thick onion, it may take up to 5-6 minutes). Enjoy!