HCG Success Stories: Vera's HCG Before and After
See Vera's amazing transformation pictures and read her full weight loss success story below…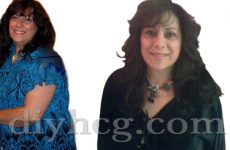 Vera's Weight Loss Success Story:
Lost 14 pounds in less than 20 days on the HCG Diet plan.
She says she has changed her relationship with food in a positive way because of the HCG Diet.
Vera was very happy with the fast weight loss results.
As you can see from the pictures, Vera experienced body reshaping in her face, neck, arms, and chest.
Read Vera's letter about her weight loss success below...
"Dear DIY HCG,
To be able to share my pictures with you, from both before and after my first protocol journey, is such a joy. I want to thank you for supporting me and encouraging me to try the HCG diet/protocol. I am in my 50's and losing weight while in this phase of a woman's life is a bit of a challenge. I was not sure this was going to work at all. Well, to my surprise, not only did it work, but I found it to be the easiest 'diet' I have ever completed.
I do not like to call the protocol a diet because it is so much more than that to me; it is like a time of cleansing in which you give your body a break. During my protocol I focused on the integration and connection of body, mind, and spirit. The HCG works very well because it gave me plenty of energy and yet I never felt deprived or hungry. I lost 14 pounds in less than 20 days. I must say, my relationship with food has been transformed. It has even changed towards what I have always loved the most: SUGAR.
I love how I felt during the process and I especially loved how I felt during the 6 weeks of maintenance. It was such an easy process to keep my weight stable. Again, my relationship with food has changed and for the first time in my life I was able to celebrate the holidays without guilt. I can eat everything I want and my body knows when to stop like it never did before. Today I am starting my second round and I am actually more excited than ever. I know it will be easy, fun, and that I will be at my ideal weight pretty soon. I promise to send new pictures.
For anyone who is asking if this HCG Diet really works, if it is healthy, or any other question one might ask instead of taking action, I have a question in return. "Why procrastinate? What are we gaining by not giving ourselves a chance?" Ridding your body of excess fat makes a BIG difference. Everyone knows the long list of benefits: stable blood sugar, low blood pressure, low cholesterol, more energy, feeling happier, and much more. Start today and you will be feeling very GOOD in much less time than you imagined, I guarantee!"    ~Vera H.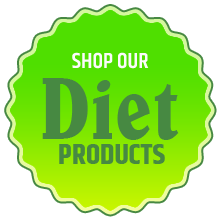 View the rest of our Before and After Stories (including Before and After Pictures) HERE!