25 Words of Encouragement for Children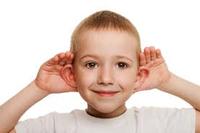 Kids are ALWAYS listening. If you've ever heard or read about psychological studies on what it takes to be a happy, healthy human being, you may already know how important it is for everyone to have encouragement and a positive environment. This is especially true for children.
It is imperative that we watch what we say around the little ones as each phrase has the potential to dramatically impact their lives. To this very day, I can think of several hurtful phrases or words said to me when I was a young girl and I still remember exactly how bad they made me feel.
So, while keeping intimidating comments and negative phrases away from our kiddos, here are some positive phrases that we can use to build up confidence, self-love, and self-esteem in our children:
I appreciate it so much when you…
You were very brave to do that.
It's OK. We all make mistakes.
Thank you for…
You made a good decision.
Being your mom/dad makes me happy.
You worked really hard on that!
You are very good at…
What do you think about…?
You handled that very well.
I forgive you for…
Now you're getting the hang of it!
You are an excellent helper.
That's your best effort yet!
You really used your imagination on that project.
Have a terrific day!
I trust you.
I am proud of you for doing your best.
You mean so much to me.
That was so kind of you!
You figured it out!
I can tell you've been practicing.
You are a good friend to…
Good thinking!
I love you.
Do you have a phrase you love to say to your little one(s)?