Healthier Cakes for Any Celebration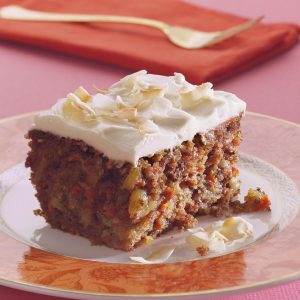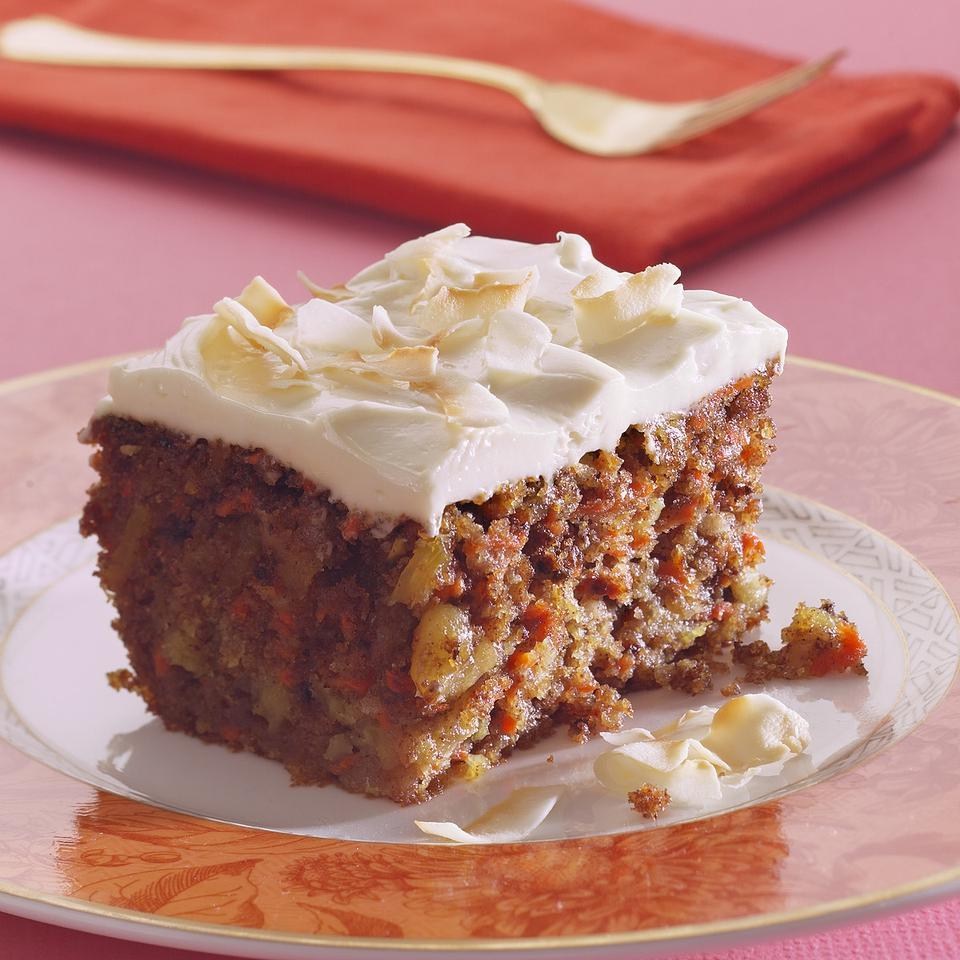 Cake is everywhere!!! Birthdays, graduations, anniversaries, and pretty much any other major celebrations have it. Unfortunately, high calorie counts and heavy trans fat loads come with many of the cakes served at these events. Boo! There IS good news though. You can substitute healthy, delicious alternatives for most any cake and most any occasion AND you won't get kicked out of the party for them tasting…hmmm…what's the word…like healthy dirt.
Here are several cakes that are healthier than a standard sponge cake with buttercream frosting, but that taste absolutely delish!
Look for recipes with as little sugar and flour as possible when you make a carrot cake. The less of these two ingredients the cake contains, the healthier it will be.
This banana cream cake is made with a low-fat, Bavarian-style cream as well as bananas and buttermilk. It has just 300 calories per slice.
You only need a few ingredients to make nutritional flourless chocolate cake including baking chocolate, eggs, butter, cocoa powder, honey, and coconut oil. It tastes great and takes just 40 minutes to make.
You're on a flourless roll, so don't stop. The flourless tangerine cake uses just three tangerines, almond meal, eggs, and sugar. It's great for summer parties.
Greek yogurt cheesecake is tangy and can be topped with ouzo-poached figs to give it a sweet and spicy flavor. If you don't like figs, take your pick of any seasonal fruit to top off this delicious cake.
Sweet Potato Chocolate Chip Jar Cake
It may be a mouthful to say, but sweet potato chocolate chip jar cake will leave you with a mouthful of delicious, low-calorie dessert as well. This cake is not only tasty, it looks beautiful when baked and makes for a brilliant display.
Strawberry meringue is naturally flourless, which makes this light, almond-based cake very healthy. Combined with strawberries and whipped cream, this meringue will leave you asking for more.
Chocolate Peanut Butter Ice Cream Cake
It's hard to believe that a cake called "chocolate peanut butter ice cream cake" could be healthier than other cakes, but it really is. If you follow a recipe that uses hemp seeds and dates for the crust as well as bananas and nut butter for the filling, you'll end up with a nutritional cake that tastes fantastic.
Chocolate and orange go together perfectly, so a dark chocolate orange cake is a perfect combination. The trick to this cake is that while it is low in fat, it is still pretty heavy on the sugar, so it isn't the healthiest option on this list.
Harvest cake is jammed full of carrots, zucchini, beets, walnuts, and raisins. It has the texture of carrot cake and a sweet but tart flavor.
Watermelon cake is actually made by frosting watermelon with whipped coconut cream. You top it off with fresh fruit and roasted almonds to create a succulent summer cake that is incredibly healthy.
Very Blueberry Layer Cake — Gluten Free
Very blueberry layer cake contains one of nature's superfoods, blueberries. This cake has blueberries in everything from the batter, to the fruit sauce, fresh berry topping and also in the cream cheese frosting. Blueberries alone are awesome. Paired with cream cheese and cake even better. Very blueberry layer cake is great as a breakfast dish or a party treat. The great news is even folks who are gluten-free can eat this cake.
Take four apples, chia seeds, and some whole wheat flour to make this whole wheat apple cake. It also contains butter, milk, and one egg. You can choose to add evaporated cane juice or not. It tastes great either way.
Dark Chocolate Date Cake with Pecans — Gluten Free
The Dark Chocolate Date Cake recipe is a happy hybrid of chocolate torte meets sticky toffee pudding. It's a dense cake bursting with sweetness and flavor. Medjool dates are what make it extra special.
Two layers of coconut-flavored cake are filled with pineapple curd to make pineapple-coconut layer cake. It is then topped off with frosting, fresh pineapple, and toasted coconut. It's to die for.
Shocking chocolate cake is so shocking because it contains cauliflower. Believe it or not, a little cauliflower, combined with standard cake ingredients, creates a healthy dessert with a crumbly texture. Most people top it off with a nut butter frosting.
Fruit-only cake is the healthiest cake on this list. It contains nothing but fruit and some tender loving care. You'll need to want to make this cake because you'll have to peel a lot of fruit to do it.
The Secrets to Healthier Cakes
The main secret to healthier cake is cutting out sugar and butter as much as possible. Most of the cakes above use natural sweeteners, like fruit, and substitute applesauce or pureed bananas for butter (or oil) as much as possible. On top of the previous changes, you can cut back on toppings and use something other than white flour as the base for any cake to help improve its nutritional value. No cake will every be "healthy," but any cake can be made healthier so get out your fruit and health it up!
Do you have a healthy cake recipe to share? Tell us about it!