Kim's Before and After Pictures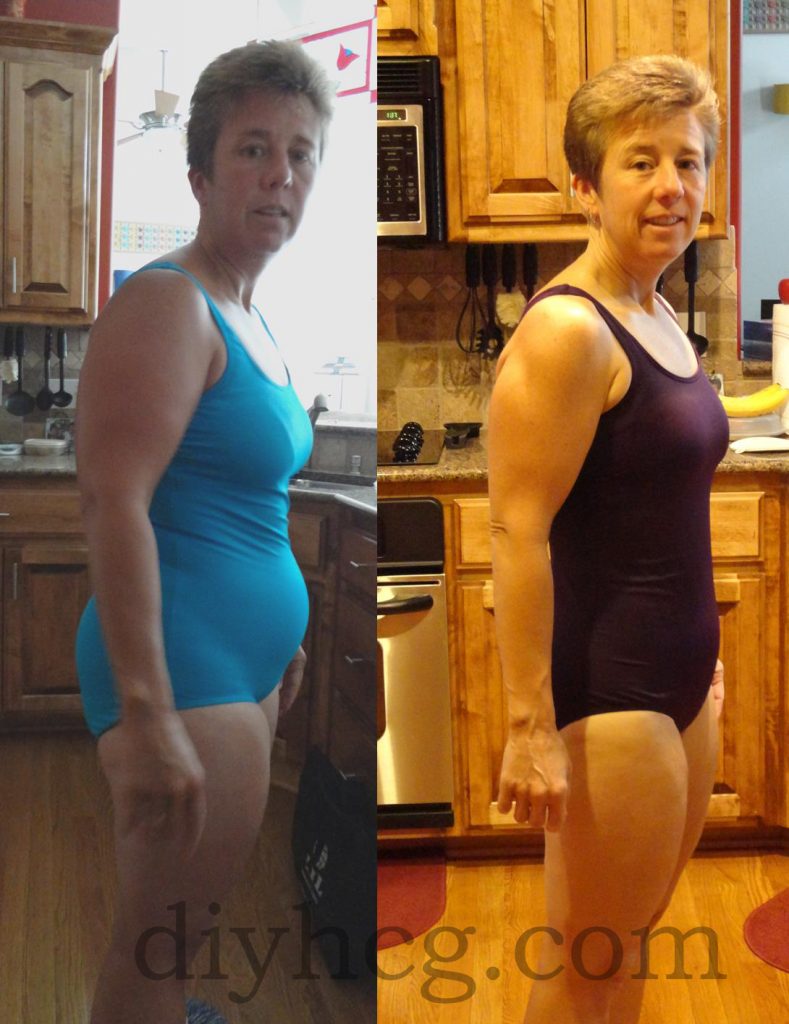 Kim's Weight Loss Success Story:
As you can see from Kim's awesome before and after pictures, she lost several pounds and inches with the HCG Diet. She lost the weight fast and lost inches over her whole body, especially in her neck, belly, waist, and thighs.
View the rest of our Before and After Stories (including Before and After Pictures) HERE!

Want more success stories? Read what other have said about the DIY HCG Diet below...
"Well, I was very depressed and hated myself and how I felt being overweight. I was desperate and needed to lose weight now!!! A good friend had been using DIYHCG and told me about it. I tried it! It was the hardest thing I have ever done because I know I have an unhealthy addiction to food. But as hard as this was for me, I truly felt better on this diet and the daily, amazing weight loss was what kept me going. I was actually excited to get on the scale every day! It now made me happy and excited to see how much I lost today. I loved the structure and how good I felt on the diet. Thank you DIYHCG!!!"   ~Bill and Jen P.
"DIYHCG.com has changed my life by giving me the self confidence that I need to finish a program and literally see the results. I am so excited to start back on my exercise routine and see the pounds melt away. Your program has definitely given me the push I have been longing for to succeed in losing the weight I have been dreaming of losing since having my 3 children. I have already been recommending it to all my friends who have noticed my weight loss. Thank you for giving me my confidence back!!!"    ~Tillie W.
"HCG is the first time I have had the motivation to lose it, keep it off and feel good about myself in 15 years. I changed my attitude about being able to do it!"    ~Karen R.
"Last summer I told a friend of mine I'd really like to lose 20 lbs. She told me about HCG — her sister in Utah was going to a clinic. We looked into it, found your site, ordered, and a group of 7 of us did it together. We were ALL successful! The support of all of us doing it together and with each of us contributing knowledge or tips we'd gained was invaluable. I've done three rounds now and, although it's not fun, IT IS WORTH IT! I've lost 30 lbs. I haven't been at this weight for 25 years! I had to get rid of all my pants, shorts, and capris and buy smaller ones. The compliments are fun but it's truly amazing to me over and over when I catch a glimpse of myself in the mirror or pull something else out of my closet that just hangs on me! It's awesome! I love the results!"    ~Ranea S.