Tami's Before and After Pictures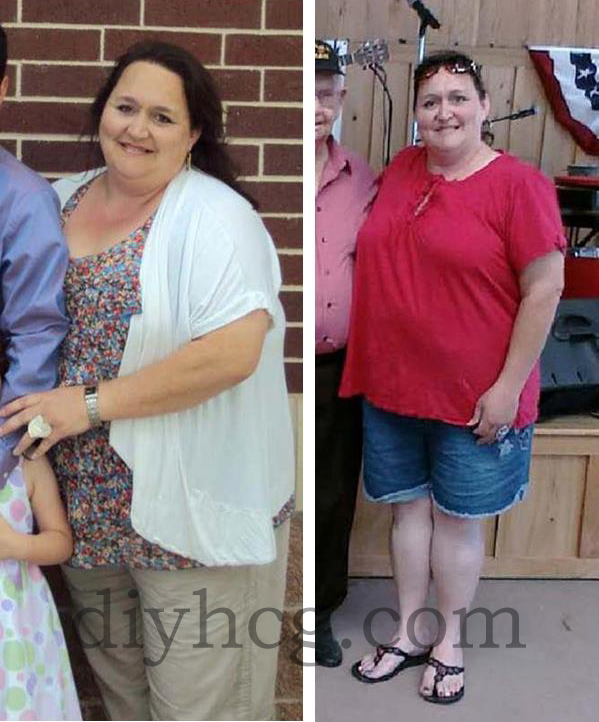 Tami's Weight Loss Success Story:
As you can see from the above pictures Tami did great on the HCG Diet, she lost a total of 48 pounds. She lost several inches over her entire body, including her cheeks, neck, arms, and torso. Great job Tami, you look great!
View the rest of our Before and After Stories (including Before and After Pictures) HERE!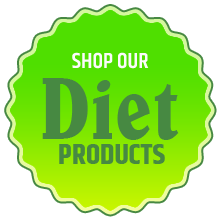 Want more success stories? Read what others have said about the DIY HCG Diet below...
"It made me feel much lighter than the 10 pounds showing on the scale. I had ankle surgery performed in 1996 from a local St. Louis specialist — after about 4-5 days on HCG — I hardly noticed the 20% loss of range motion in that ankle. I could stretch it out and my ankle was not throbbing on rainy days or when I was on it for prolonged periods of time."     ~Hanora L.
"I'm only in week 3 of using the HCG drops and am not sure about it. I'm not following the 500 calories diet but basic no sugar, minimal carbohydrates diet and lost about 10 pounds so far but I do feel hunger quite often and the cravings are still there. Losing weight is constant struggle."    ~Kim H.
"HCG is without a doubt the best diet aid ever!!! I have been struggling to lose weight since I had my first son 8 years ago. Until now, with the help of DIY HCG, I am finally losing weight and feeling great!! I love the way I am starting to look."    ~Carol C.
"I am happy. I never have to worry about my weight. I eat better and feel healthy and great. I plan my meals and prepare food."    ~Lori K.
"It has given me the confidence to be myself, it's helped me lose the weight I have been struggling to lose, it is an amazing product. I will most definitely tell other people to buy this HCG product. I will definitely buy from DIY HCG again."    ~Brizi B.
"Well I had tried so many diets and gone to the gym for years but always felt discouraged before achieving my goal weight. After putting it off and reading about the HCG protocol, I was just about to wait a few more weeks and then my I saw my coworker who had lost close to 30 lbs. within 1 month! Wow! I knew I had to try it too. I started seeing changes about 2 weeks after starting, I still had doubts but surely the weight kept coming off faster as I continued the protocol. I need to lose another 25 lbs. at least and I'm about to start my second round on HCG, I'm excited that for my 32nd Birthday I will be much slimmer! Thanks!!"    ~Voilet G.
"I have already started spreading the word about HCG. I tell them how much I have lost. I give them the DIY HCG website. Hopefully you have received sales from this."    ~Maureen K.