Sarah's HCG Weight Loss Transformation Photos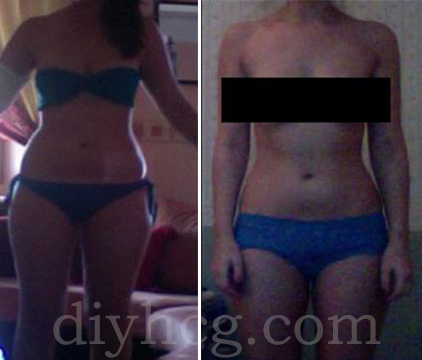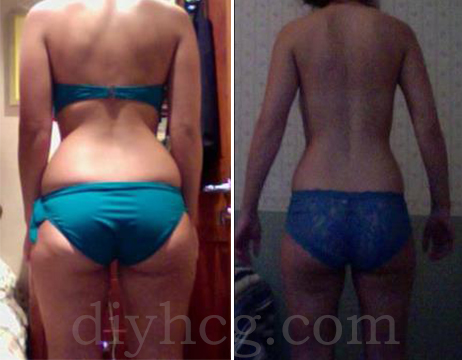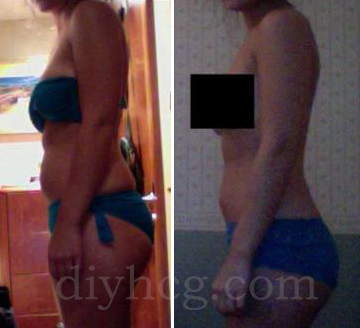 Sarah's Weight Loss Success Story:
Start weight: 155 pounds
End weight: 128 pounds
Total weight lost: 27 pounds
Lost a total of 5 inches from her waist
Here's more about Sarah's HCG experience in her own words:
"After eating my way through a summer in Europe (how could I resist?), I noticed my clothes no longer fit—particularly around my butt. After researching diet-after-diet online and in books, I finally came across the original manuscript and diyhcg.com. HCG seemed too good to be true. The small amount of time it took to get the weight off was AMAZING!
After a few short weeks, I went from a 30-inch waist to a 25-inch waist in only two rounds. I felt and looked so much smaller everywhere—for the first time since high school my arms were small and I could fit into sizes "small" and "extra small'.
The diet really took the weight off where I needed it, and made me feel so much lighter and healthier. It also instilled on me some fantastic habits, like drinking plenty of water and green tea for energy and good health. After a week on the diet, I remember looking at my coworkers eating fried chicken sandwiches and feeling nauseous by what they were shoving down their throats.
I really didn't feel hungry when on the diet and mixed up what proteins I ate to keep it interesting. With the limited choices, I became really talented at dreaming up new ways to eat delicious foods and the non-dieters looked on with jealousy at my lean dishes! Thank you so much DIY HCG. I recommend the product to all my friends who are shocked at my new, slim figure."
~Sarah R., 23, Newport News, VA
View the rest of our Before and After Stories (including Before and After Pictures) HERE!