Bonnie's Before and After Pictures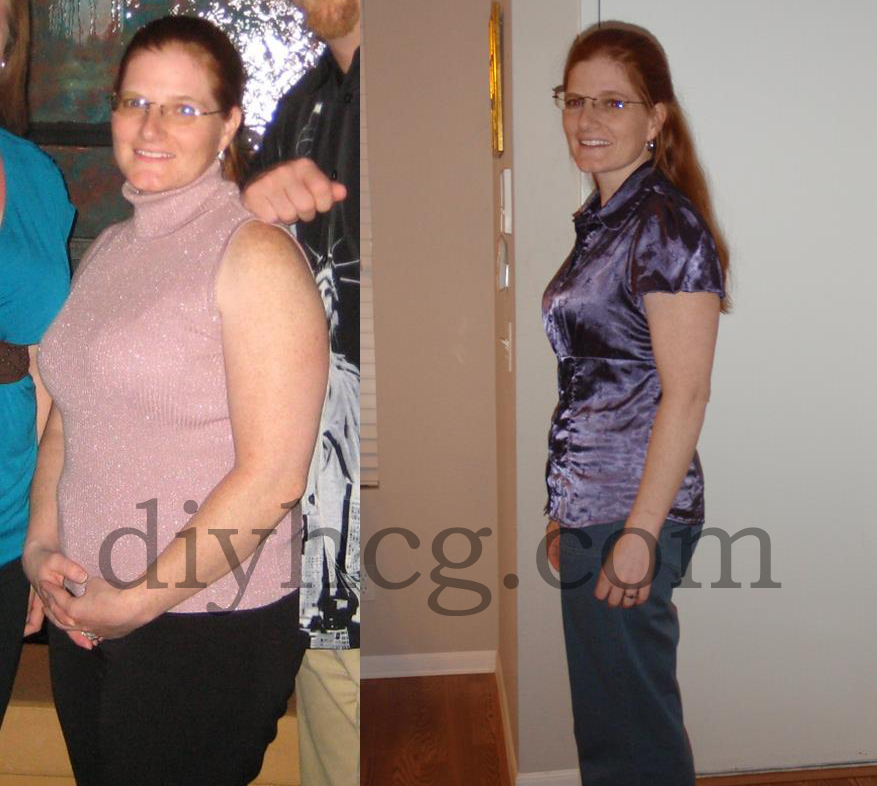 Bonnie's Weight Loss Success Story:
Total weight loss was 17 lbs in 21 days
Starting Dress Size: Size 12
Ending Dress Size: Size 6
Bonnie says she learned new eating habits from the HCG Diet that taught her what to eat, how much to eat and when to eat for a healthy lifestyle.
Bonnie said that she chose DIY HCG.com because ordering was easy and that we had everything she needed (including stevia, grissini sticks, HCG Diet safe lotion, etc.)
She explains that the biggest change in life since she lost weight is when her husband hugs her, his arms can wrap all the way around her body.
Bonnie has a message to give to anyone who is unsure about doing the HCG Diet... "Just DO IT!". She says, just do it if you want to keep the weight off you need to teach your body how do lose weight and teach your body how to handle fat in order to maintain your weight loss long term.
Bonnie's parent also did the HCG Diet with success. Her dad lost a lot of weight and her mom also lost around 30 pounds. The HCG Diet helped her dad with mobility and overall health after going through dramatic surgeries.
View the rest of our Before and After Stories (including Before and After Pictures) HERE!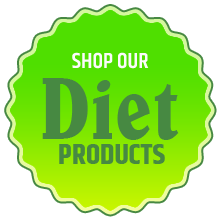 Want more success stories? Read what others have said about the DIY HCG Diet below...
"I am amazed! I've tried literally every diet and have been successful for periods of time, but I have never felt this good and had such a positive mood as I have while on DIY HCG. I wish I could stay on this all the time. It has just turned my gigantic food cravings around so that I am in control, not my appetite. Every other diet I have had to rely on my will power. It is so nice to relax, and with a little preparation be completely satisfied and sometimes even not wanting all of my allowed food. I still have to prepare meals for my family, even desserts, and I'm not affected. I don't crave what they are having, and I don't feel deprived. In fact, I'm in the best mood I've ever been in while dieting. My husband can't believe it. My kids love to watch these food challenge shows with delicious looking foods and desserts, and I watch with them with no cravings or bad feelings. My mom is doing this with me too and she has struggled on every diet she has been on. She was very skeptical, but agreed to give it a try. She is shocked. She cannot believe her extreme hunger has vanished. I cannot believe how well she has done. I am so grateful to know about DIY HCG."     ~Michelle M.
"Simple, it works. I lost 17 pounds on one round of the homeopathic drops." ~Vickie N.
"I have a very curvy shape, so when I gain weight it is super noticeable. During high school, I slowly started gaining weight and then I did the HCG Diet and lost all the weight I gained, plus about 5 extra pounds. I now look great and I'm not afraid to rock a bikini or self-conscious around my 'skinny' friends. I think the HCG Diet is the best kept secret diet around. I am so glad that I now know the secret in case I start gaining weight again. But I probably won't because the maintenance plan makes it easy to keep off the weight and teach your body to maintain the lower, healthy weight on the scale. If you are considering doing the HCG drops... do it, you'll love the fast results of weight loss." ~Lyssa R.
"I have already told friends where to go to get the HCG drops... diydietstore.com of course." ~Rebecca S.
"I don't know how I could express my gratitude any greater. As soon as the weight fell off of me, I was sharing this HCG product, the secrets and have donated my time to mentor, accept calls, and walk people through their HCG Diet Protocol. I am actually looking at myself in the mirror again without crying, my blood pressure medications have ceased and I am healthy. I know that finding HCG added years to my life and I want to help as many people as I can to save their lives also. I am recently divorced and I attended my HS Reunion wearing the same size clothing I wore in High School. I was stoked with excitement to attend, no more dread. I have even bought a passport and though I've gone nowhere yet I know I will. This would not have happened had I not found and succeeded with DIY HCG. THANK YOU." ~Gail B.