Becky's Before and After Pictures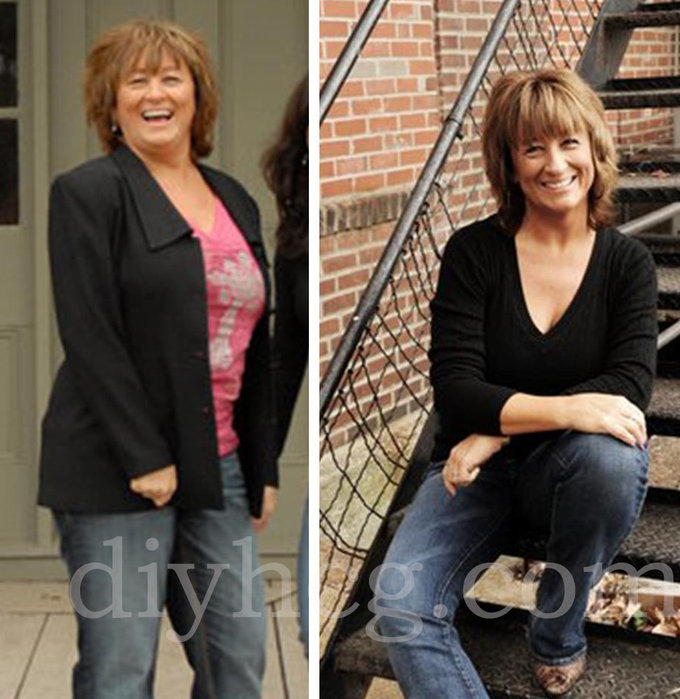 Becky's Weight Loss Success Story:
Start weight: 179.8 pounds
End weight: 151.8 pounds
Total weight loss of 28 pounds
As you can see from the above pictures Becky is thinner and looks healthier after doing the HCG Diet. She saw total body reshaping in her neck, chest, arms, legs, waist, and legs. When talking about her weight loss; she hasn't been down to a size 6 in years, and refers to it as 'sweet' now that it was possible with the HCG Diet. Good job Becky!
View the rest of our Before and After Stories (including Before and After Pictures) HERE!

Want more success stories? Read what others have said about the DIY HCG Diet below...
"As each morning of HCG the scale reveals a smaller me, I regain more pride in who I am. I can do this! I have regained confidence in myself. I am pretty! I can and do make people turn their heads to look again! Thank you DIY HCG!"  ~Barbara C.
"When I heard about DIY HCG, I knew it was just the program for me. I had tried so many different diet programs always struggling to get through them, and although at times was successful the weight always came back. If I could use one word to describe this program, I guess it would have to be effortless. It is really a very simple program, and IT WORKS. I feel good about myself and what I have accomplished with DIY HCG, and look forward to a healthier, happier me! For those skeptics out there I will tell you truly... if you work the program, it truly works; you will see the pounds melt away, and feel great in the process."    ~Elaine S.
"Thank you for asking about your HCG product. I know that this is not all that you are looking for but I wanted you to know what I think of your product. I heard about your products from a friend. I ordered it on her recommendation and I love it. Your HCG works and you are quick to respond when an item is ordered. Thanks for your HCG product and offering it to me. I believe in HCG."    ~Caressa G.
"DIY HCG has helped me to realize that I can achieve the weight loss goals I desire."    ~Cheryl C.
"I think the HCG program is probably the fastest, easiest program there is. The HCG recipes are yummy and the HCG maintenance is easy. If you gain a bit, it is easy to get back on track. I really don't know why anyone would do any of the national chains. They don't make sense to me and they seem so pricey."    ~Desiree S.
"HCG really works, and it's so simple to follow. I LOVE SIMPLE."    ~Mona S.