Hot Peppermint Mocha Drink
Phase: Low Calorie Phase Course: Beverage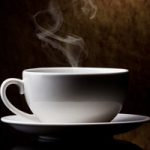 HCG Diet Phase 2 Bonus Recipe: Hot Peppermint Mocha Drink
This HCG Diet recipe is safe for Phase 2 of the HCG Diet and is allowed in unlimited quantities.
Some people tire of coffee yet crave something hot to sip on in the winter months. Warm up with this delicious hot drink.
Keyword:
beverages, chocolate stevia, drinks, HCG Diet, HCG Phase 2, peppermint stevia, water
Ingredients
1

cup

steaming hot water

about

7 drops

peppermint mocha stevia or peppermint stevia

(or to taste)

about

7 drops

chocolate stevia

(or to taste)
Instructions
Heat up a cup of water in the microwave or on the stove.
Recipe Notes
This quick and soothing hot beverage also acts as a breath freshener. If you miss breath mints and gum while on protocol, substitute with peppermint stevia.