Lemonade
Phase: Low Calorie Phase Course: Beverage, Breakfast, Snack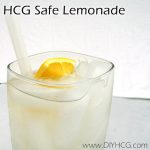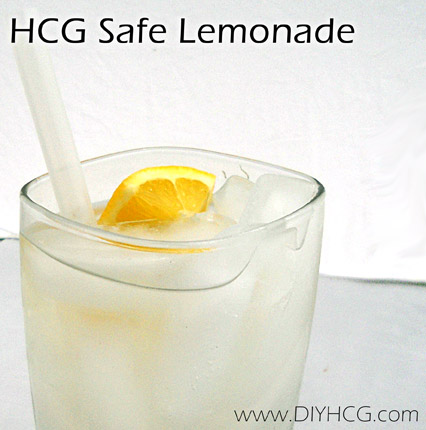 HCG Diet Phase 2 Recipe: Lemonade
Lemonade is a staple for lots of people on the HCG Diet.
This recipe is safe for Phase 2 of the HCG Diet and counts as your daily allotted amount of lemon juice. (You are allowed the juice of one lemon per day.) If you have already reached that amount of lemon juice, just save this recipe for tomorrow!
This recipe is really easy if you have a Keurig machine (or similar).
Keyword:
drinks, HCG Diet, HCG Phase 2, lemon, lemonade
Ingredients
16

ounces

cold water

1

freshly squeezed lemon*

2-3

packets powdered stevia**

(or to taste)

ice,

as needed
Instructions
Juice the freshly squeezed lemon, remove any seeds and add to a large glass.


Add powdered stevia but remember to start with less stevia; you can always add more stevia to the final product.


Stir lemon juice until stevia is dissolved.

Recipe Notes
You may need to alter the ratios of these ingredients for your personal preference. Some people like it sweeter, more bitter, etc.
Want to get a little crazy?
We've had some people use flavored stevia drops to make crazy mixed flavors of lemonade. Such as 'berry lemonade', 'grape lemonade' using our flavored stevia drops. Want to try them? See all the flavors of SweetLeaf® stevia here.
*It is important to used freshly squeezed lemon juice over the store-bought lemon juice because it usually contains preservatives that could slow or stall your weight loss. Always buy fresh lemons and squeeze your own lemon juice while on the HCG Diet.
**When choosing the stevia for this recipe... many store-bought brands of stevia are stevia 'blends'. Only 'pure' stevia is recommended for Phase 2 of the HCG Diet. SweetLeaf® stevia is the brand we recommend and it's allowed in any quantity. If you do not have SweetLeaf® stevia, look at the ingredients and if you see any words ending in -ose, -tol, or -dextrin, avoid using that type of stevia during Phase 2 of the HCG Diet.
Bonus HCG Diet Recipe!
HCG Diet Phase 2 Recipe: Hot Peppermint Drink
Heat 1 cup water in a small pot until hot, remove from heat.
Add 10-15 drops of peppermint stevia and stir well.
Some people tire of coffee, yet crave something hot to sip on in the winter months. This quick and soothing hot beverage also acts as a breath freshener. If you miss breath mints and gum while on protocol, substitute with peppermint stevia. Warm up with a cup!