Why HCG Maintenance is Important
Here are the Top 5 Reasons HCG Maintenance is Important:
Train Your Body's Metabolism: According to Dr. Simeon's, your metabolism resets during Phase 2 of the HCG Diet. Therefore, Phase 3 is a clean slate. During Phase 3, you are essentially re-training your body's metabolism.
Establish Healthy Habits: They say it only takes 21 days to break a habit, and if you just completed Phase 2, you have broken all of your bad habits, such as soda drinking, eating sugar treats, etc. Since the bad habits are gone, you now have the opportunity to start new, healthy habits (like eating whole foods including 3 servings of protein and veggies a day, drinking more water, tea, etc.)
Giving Your Body A Break: It's important to do phase 3 between rounds of the diet, if not you may acquire immunity to the HCG supplements, get sagging skin, have extreme hunger, be fatigued, etc.
Rebuild Nutritional Stockpiles: After being on a low-calorie diet for a month or so, your body is probably running low on some necessary nutritional stockpiles, nutrients, and vitamins. HCG Phase 3 gives you a chance to have large variety of fruits, veggies, and healthy fats to build your body's healthy stockpiles back up.
Lock in Your Weight Set Point: During Phase 3 your main goal is to keep your weight in a daily range of 2 pounds above and below the weight you recorded on the last day you took the drops. It is known that human bodies like maintaining a consistent weight. Therefore, the 6 weeks of maintenance are spent training your body to stabilize at the lower weight, which in-turn will make it easier to maintain this lower weight in the long run.
The following is an article written by Linda Prinster. Linda Prinster is one of the top-rated HCG Diet experts and the author of several HCG Diet books. Here is what Linda said about the importance of HCG Phase 3...
"From our experience with many HCG Diet participants, immunity CAN happen, but does not generally happen at 40 days with any of the methods. We have had as many people stop early from losing too much too fast as from signs of immunity."
"I have known several participants who have continued on the HCG Protocol and continued to lose weight on the diet after the 40 days (acquaintances; not clients), BUT I feel strongly that if it was in our best interest as long as we were not immune to HCG, then Dr. Simeons would have specified that a round on HCG could be continued until signs of HCG immunity appeared – after all, the signs of immunity are quite drastic as described in Simeons' protocol. We have seen them on occasion and concur that immunity is obvious and drastic."
"The HCG breaks are about far more than HCG Diet immunity. Establishing new weight set points, rebuilding nutritionally, and relying on 20 years of experience (Dr. Simeons) should not be taken lightly."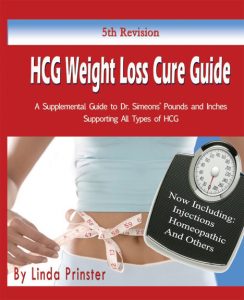 Linda Prinster is one of the top-rated HCG Diet experts and the author of several HCG Diet books. Here is what Linda said about the importance of Phase 3...
"This is how strongly I personally feel (from my book, the HCG Weight Loss Cure Guide): If you are tempted to not go to HCG Maintenance after 40 days of the diet because you have lost so well, do NOT give in to the temptation. Your body and mind need the break [from the HCG VLCD] for many reasons including the avoidance of sagging skin and rebuilding your nutritional stockpiles. Dr. Simeons worked with the HCG Protocol for decades and for best overall results – don't underestimate the purpose behind each step."
"We have seen MANY people very successfully complete round 1 on the HCG Diet including the locking in of a new set point.  As participants go on to round 2 on their own, the participant many not be quite as driven or quite as particular during the round and even less particular in Phase 3.  A month or so later, they find themselves back at their weight set after their round 1 of HCG. The significance: if you successfully create set points along the way, when you stop paying close attention you have backups to stop you from ever going all the way back to your highest set weight.  If you don't, when you stop paying close attention (and virtually almost everyone does at some point), you will steadily go all the way back to your highest weight, instead of back to your last round weight set point."
"If HCG immunity is your only concern, most participants will not hit HCG immunity at 40 days. Furthermore, if HCG immunity hits, it will be obvious. Counting days isn't necessary with any of these methods. But please consider the other reasons that Dr. Simeons did not recommend this as an ongoing, longer term HCG Diet protocol." — Linda Prinster
We hope this article helped answer any questions you have about the importance of HCG Maintenance. You may also be interested in the following HCG articles:
Click to return to the HCG Phase 3 Information Page.