Top 7 HCG Tips and Tricks for Weight Loss
(Part 1 of 3)
Read the Top 7 HCG Diet tricks and tips to keep moral and weight loss high during Phase 2 of the HCG Diet.
Are you looking for fast weight loss tips for the HCG Diet? Then, you are at the right place. Here are the top 7 HCG Diet Tips and Tricks in a short, concise table. For more information on each tip & to learn how to do each HCG Diet trick keep reading for more details.
HCG Diet Tip 1: Prep all your meats at one time.
Purchase meats in large quantities. Some complete this process for their whole round of HCG, others will do it for half a round of HCG, and some people do it weekly. So, it is truly up to you and your schedule how often you want to prep your meats. Just be aware that this will save you tons of time through the week and for the rest of Phase 2.
Remove all visible fat from the raw meats.
Measure the meat out into 100-gram portions.
Place all your meats into single zip-top bags.
Store all the protein servings in the freezer.
Now your protein is ready  to thaw and cook quickly when it is time for a meal. This way you don't have continually handle the meat and get your hands all juicy. Yuck.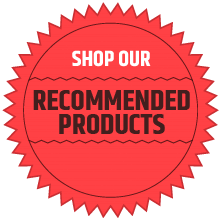 HCG Diet Tip 2: Get ample amounts of stevia to satisfy any sweet tooth.
Stevia is used in many HCG Diet drinks and other recipes... so stock up on at least one flavor of diet safe flavored stevia to keep your sweet tooth while on the HCG Diet at bay!
Remember that not all brands of stevia are allowed on the HCG Diet, the top brand of stevia that's allowed on HCG Phase 2 is called 'SweetLeaf® Stevia'. Other brands or stevia are not allowed on the HCG Diet, such as Stevia in the Raw, Truvia, Z-Sweet, Purvia, Only Sweet, Sun Crystals, etc. ALWAYS check the ingredients for words ending in -ose, -tol or containing the word -dex, etc.
You should only use 'pure' stevia while on the HCG Diet. Yes, they are more expensive because they do not contain 'fillers', but they are the best to ensure fast weight loss.
If you like drinking coffee while on Phase 2 of the HCG Diet, we recommend:
English Toffee Stevia
Vanilla Crème Stevia
Hazelnut Stevia
Chocolate Stevia
If you like flavored water while on Phase 2 of the HCG Diet, we recommend:
Berry Stevia
Lemon Drop Stevia
Chocolate Raspberry Stevia
If you miss drinking soda while on Phase 2 of the HCG Diet, we recommend:
Root Beer Stevia
Grape Stevia
Cola Stevia
Valencia Orange Stevia
If you like drinking tea while on Phase 2 of the HCG Diet, we recommend:
Lemon Drop Stevia
Clear Stevia
Get at least a few SweetLeaf® stevia flavors to mix things up. Variety is important on the HCG Diet because boredom is a big enemy that can easily lead to cheating. Using different flavored stevia in your allowed drinks will help make the HCG Diet do-able and fun!

Continue to Top 7 HCG Tips & Tricks for Weight Loss (Part 2 of 3).