HCG Diet Phase 2 Summary
(Part 3 of 3)
Phase 3: HCG Exit Days:
Once you are finished with the VLCD food phase you must follow the HCG Diet 'exit' day protocol for three days (or 72 hours).


Do not take the HCG Diet drops to start weaning yourself off the hormones. You must continue to follow the very, specific 500 calories per day, very-low calorie diet food plan because the hormones are still in your system.
This is a crucial step of the diet that needs to be completed for before moving onto the next part of the HCG Diet.
If you do not complete the exit days for 3 days (or 72 hours) and decide to skip straight to Phase 3 of the HCG Diet you will gain weight.
AGAIN: If you deviate from the same very specific, low calorie diet phase during the first 72 hours after your last dose of HCG weight loss drops, you will gain weight! This step of the HCG Diet is very important as it is the introduction to Phase 3. If you are confused or need help with the time frame of transitioning to Phase 3 of the HCG Diet, please contact us to ensure you do this part of the diet correctly.
Additional Notes:
Here's a list of a few common things to expect during Phase 2:
Weight loss of 2-3+ lbs on the first day
Weight loss of about 0.5-1 lb per day (average weight loss is 3 pounds per week)
Detox headaches during the first 3-5 days. Your body is detoxing from sugars, starches, etc. that you usually eat when not on the HCG Diet.  You may take plain aspirin (non gel-coated) for headaches.
Mild hunger is normal during the first week of the HCG Diet. Some people even experience stomach growling during the beginning of the diet. It's hard to differentiate the difference between physical hunger and physiological hunger.  Don't worry, this hunger will subside after about day 4 or 5.
Thanks for reading our summary on Phase 2 of the HCG Diet! Here are a few other articles about the HCG Diet you'll probably find helpful:
If you are ready to start looking at types of HCG Diet Weight Loss Drops or other products click below: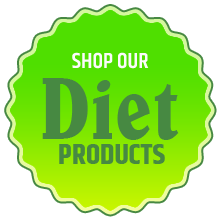 Click here to return to the HCG Phase 2/HCG VLCD Information Page.