Checklist for HCG Diet
Get the best HCG Diet shopping list here... super helpful!
Are you looking for a shopping list or supply checklist specifically for the HCG Diet? You found it!
These are all the items you will need for the HCG Diet! Following these recommendations for the right supplies can help maximize your time on the diet for the fastest weight loss possible.
All the items with a (*) are available to order online from DIY HCG! We've been selling DIY HCG Diet supplies since 2008 and all our supplies are tested for 100% compliance with the HCG Diet!
Required for the HCG Diet
There are different types of HCG ranging from injections, pills, creams, drops, etc. We choose to sell the diet drops, easy to administer and has been tested and proven to work just as well as medical hormone injections.
Method to administer the DIY Diet Drops

Our drops have a calibrated dropper and you can ask for a FREE oral syringe with your order for more precise measurements. Just be sure to ask for one when you place your order.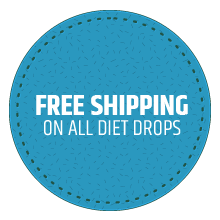 Kitchen Scale that measures to the tenths spot (.1 or .2 lb)
Bathroom Scale that measures to the tenth spot (.1 or .2 lb)
Diet Approved Meat
Diet Approved Fresh Fruits
Diet Approved Fresh Vegetables 
Allowed flavors garlic, original, and multi-grain.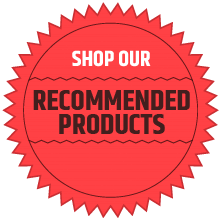 Highly Recommended for the HCG Diet
Non-Stick Grill: George Foreman or similar grill for oil-free cooking.
Ziptop Bags: Useful to put in your weighed and cut meat to freeze for later, easy meal prep.
Avoid brands that contain 'fillers' (No Stevia in the Raw, Truvia, Great Value Stevia, Zsweet, etc.)
Only pure stevia is allowed.
HCG Diet Safe Flavored Stevia Drops
Flavors like chocolate, lemon drop, root beer, pumpkin spice, etc.
HCG Diet Safe Flavored Monk Fruit Drops
Flavors like Almond Amaretto, Caramel Micchiato, Crème Brûlée, Strawberry Guava, etc.
Measuring Tape to use for taking body measurements.
HCG Diet Safe Lotion (Tiffalina's Body Lotion)
HCG Diet Safe Lip Moisturizer
DIY Diet Safe Hair Care (Tiffalnia's Hair Care)
Herbal Essences Drama Clean
DIY Diet Safe Bar Soap
Dial Bar Soap
Ivory Bar Soap
Jason's Bar Soap
Zest Bar Soap
Diet Safe Hand Soap
Softsoap Hand Wash Aquarium
Diet Safe Oil-free Shaving Cream

Diet Safe Spices (Simple Girl Spices)

Diet Approved Dressings (Simple Girl Dressings)

HCG Diet Approved Sauces (Simple Girl Sauces)
Optional for the DIY HCG Diet
Diet Safe Deodorant
Crystal Deodorant Stick or Roll-on
Secret Flawless Clear Crystal Deodorant (Clear Gel) (Clean Powder Scent)
To quickly and easily prepare an onion with just a microwave, perfect for work.
Latex Gloves or non-latex gloves
If you are going to be baking, dealing with fatty meats, or putting ointment or other oily substances on someone else.
For example, a baby with a diaper rash.
Diet Safe Toothpaste
Ultrabright Toothpaste
Some people mix small amount of baking soda and water for a homemade toothpaste.
Now it's time to go shopping! Please be aware that some 'truly safe' HCG Diet items are hard to find in local stores, such as correct brands of grissini breadsticks and HCG Diet safe brands of stevia. Save time by ordering the hard-to-find HCG Diet products online with diydietstore.com, rather than driving around to 10 grocery stores and staring at ingredients panels for 3 hours. Our DIY HCG products are all 100% HCG Diet Protocol approved and have been toughly tested for compliance with the HCG Diet.
Thanks for reading, we also think you would like to read the DIY HCG article Top 7 HCG Tips & Tricks for Weight Loss.
Click here to return to the HCG Phase 2 / HCG VLCD Information Page.