Top 8 Food Mistakes on the HCG Diet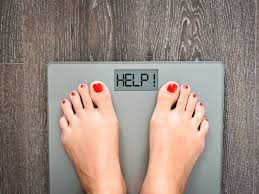 The HCG Diet can be a bit difficult to navigate, especially if you are new to the program. Many people do their research and decide to start the diet, but often run into trouble during the first couple days. They may lose weight, but it seems like the weight loss is very slow and certainly not at a rate they've heard other dieters rave about. After giving us a call at DIY Diet Store, they discover that some small thing like an unallowed sweetener is hindering their progress. Yes, something as silly as "unallowed" sweetener can greatly impact weight loss! See below the top 8 common food mistakes people make.
Sweeteners: The only allowed sweeteners on the HCG Diet include Stevia (without unallowed fillers), Monk Fruit (without unallowed fillers), and Sweet 'n' Low.
Sugar-free gum: Many people who chew sugar-free gum while on the diet find it slows their weight loss since the gum is sweetened with sugar alcohols which are not allowed on the HCG Diet.
Salad Dressings and BBQ Sauces: We carry the Simple Girl brand of salad dressings and sauces on our website. This line of condiments was specifically designed for the HCG Diet Protocol. If you look for sugar free dressings at the supermarket, make sure to check the ingredients. You will most likely find sugars and or oils on the list. For example, the brand, Walden Farms, uses Splenda (which is not allowed) to sweeten their salad dressing. If you are not able to find suitable salad dressing, you can make your own using a vinegar base and adding pure seasonings.
Seasonings: When using seasonings to flavor your food, remember to check the ingredients on the label. Many times, sugar is an ingredient even though the label says there are zero calories. Look for seasonings with no added sugars and oils. Stay away from seasoning blends and stick with pure spices.
Cooking Oil: Remember no oils are allowed on the Very Low-Calorie Phase of the HCG Diet. When cooking proteins and vegetables, try baking or broiling them in the oven, or cook them in a saucepan with water. You can also grill your food. We suggest using a George Foreman grill. It works like a charm, and no cooking oils are required!
Flavored Water: While on the HCG Diet, you can only drink plain water. However, you are allowed to add stevia or monk fruit to it. Do not drink flavored sparkling/carbonated water since there are usually artificial flavors and sugar alcohols added. Even if the label says zero calories, that does not mean that sugar and or chemical sweeteners are not included in the ingredients.
Turkey and Deli Meat: When purchasing proteins at your local grocery store, do not choose turkey or deli meat. The deli meat is loaded with sugars, oils, and preservatives that could stop your weight loss in its tracks. Also, steer clear from turkey. It is fine for the maintenance phase but not permitted on the low-calorie phase since it naturally slows metabolism.
Broccoli/green beans: Be aware that the vegetable list for the HCG Diet is not a long one. Many people try to incorporate broccoli and or green beans into their meals. These veggies, while healthy and delicious, are not allowed on the HCG Diet. You will gain or stall while eating these vegetables. Stick to the allowed food list for the best results.
Remember that the smallest mistake can lead to slowed or no weight loss while on the HCG Diet. To get the most out of your protocol, we recommend following the instructions written by Dr. Simeons, the doctor who formulated the HCG Diet. For a full grocery shopping list, click here.