Baby It's Cold Outside! Hot Chocolate Comin' Up!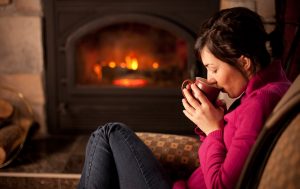 Get warm and cozy by the fire on cold winter nights with hot chocolate. Hot chocolate...wait, sugar is not allowed on my diet! No problem. Just add Chocolate Stevia to hot water and, voilà, instant hot chocolate! It has zero calories, so you can drink as many cups as you like.
Continue to use stevia during Phase 3 and for life to help keep those pounds from creeping back. During the holiday season, resist the urge to splurge with unhealthy treats. Try substituting semi-sweet chocolate in dessert recipes with unsweetened chocolate and Chocolate Stevia. Simply melt the unsweetened chocolate and sweeten with Chocolate Stevia; use immediately or store for future use. Use the chocolate while still melted to use as a dip for your fresh strawberries or bananas. Or try this treat: place peeled bananas in the freezer until frozen, remove from the freezer then drizzle the melted chocolate mixture over the frozen bananas until well-coated (work quickly because the chocolate will harden fast) and finally,  top it with pecans or walnuts, if desired.
Known as the best tasting, highest-quality, all natural stevia with zero carbs and zero calories; SweetLeaf® Sweet Drops™ Sweetener is a healthy way to sweeten your foods or drinks. There are no added chemicals such as saccharin, aspartame, refined sugar, maltodextrin, fructose or other artificial sweeteners. We offer this particular brand of stevia because it doesn't contain the fillers used in other brands of stevia like Pure Via® and Truvia®. Even though those sweeteners have zero calories, the fillers contained in those sweeteners add carbohydrates. Not only are SweetLeaf® Sweet Drops™ safe to use in unlimited quantities while on the HCG Diet Protocol but it is a great way to add variety to your menus. It is especially good for baking and is safe for diabetics.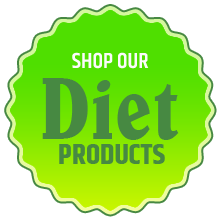 We carry many other flavors of SweetLeaf® Sweet Drops™ on our website. The pumpkin spice is a great sugar substitute for holiday recipes. The root beer flavor can be added to sparkling water to make a mock soda. Use your allowed orange for the day to make yourself an "Orange Slushy" by blending together ¾ cup of crushed ice, 1 orange, and 5 drops of valencia orange flavored stevia, so refreshing and it adds volume to your fruit allotment making you feel full and satisfied. Many of the free recipes on our website as well as the recipes in the 101 Worry-Free Recipes book use various flavors of stevia in the ingredients. Try our "Apples with Strawberry Sauce" recipe also found in our 101 Worry-Free Recipes book using the vanilla crème stevia.
Order your favorite flavors of SweetLeaf® Sweet Drops™ Sweetener today!