HCG Success Stories: Stephanie's HCG Before and After
See Stephanie's amazing transformation pictures and read her weight loss success story below...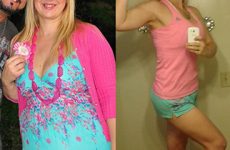 Stephanie's Weight Loss Success Story:
Start weight:  202.4 pounds
End weight: 152.0 pounds
Total HCG Diet weight loss of 50.4 pounds
She lost 20 pounds in the first 3 weeks!
As you can see from the pictures, Stephanie lost a dramatic amount of weight and inches on the HCG Diet. She looks much happier and healthier after her weight loss. She experienced body reshaping everywhere, especially in her neck, chest, arms, waist, hips, and legs. Look how toned her legs are in the after picture! Good job Stephanie!
View the rest of our Before and After Stories (including Before and After Pictures) HERE!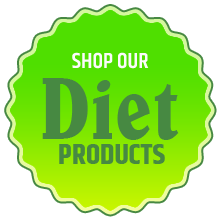 Want more success stories? Read what others have said about the DIY HCG Diet below...
"I have lost 60 pounds since the beginning of August with HCG. I am excited that I have found something that really works. I have had some frustrating moments when I see other people on the HCG program using the HCG drops and losing a lot more. I then realize that each person is different and no matter what I am going to stick to the program. I am able to be encouraging to others and actually have influenced about 10 people to start the HCG Diet. At first I was handing out Pounds and Inches Away cards, and then I told them about diyhcg.com. But since I have found a place to buy HCG cheaper, all but once have purchased it from that place. If there would have been more support, I would continue to send them here. One of those people is a friend in the Dallas area. She owns a nutrition store and she ordered from DIY HCG too..."     ~Anonymous
"I had a baby 3 months ago and after my baby I just didn't feel good and I knew I wanted a change! I ordered HCG and partnered with my friend to do it together. We have been doing it for 2 weeks and have lost over 10 pounds and amazing inches off everywhere! I can't believe how great this product is! It has completely changed my life! Thank you DIY HCG!!"     ~Carol S.
"The fact that when you weigh in every morning and you see the weight melting off it is just so exciting. I'm not an exerciser, and this HCG Diet has worked really great. I even have people who haven't seen me tell me or ask me if I have lost weight. I tell everyone about it and how great it is and explain to them that you eat 500 calories and they all gasp but when I tell them there are some veggies that you get eat 1½ cups; that truly it is a lot of food, you just have to get past that 500 number which I did in the first 2 weeks; now I don't even think about it."     ~Hope M.