What Foods are Allowed on HCG Phase 3?

We get a lot of dieters asking questions like "What foods are allowed on maintenance?" or "Where can I get a HCG maintenance food list?"
Making a food list for this phase of the HCG Diet is kind of tricky since there are so many foods allowed on Phase 3, compared to the 20-some-odd foods in Phase 2. Instead of being limited, you are open to a whole world of different foods.
Here are a few articles about foods that are allowed on maintenance:
This article will explain what the guidelines are for choosing foods, and has a list of about 30 snacks ideas to have while on HCG maintenance, plus recommendations for certain brands of protein shakes, protein bars, etc.
See four weeks of HCG maintenance meals planned out! Two weeks for the first part of maintenance and two weeks for the second part.
Tons of recipes for Phase 3 of the  Diet, ranging from breakfast foods, entrees, and even a few desserts!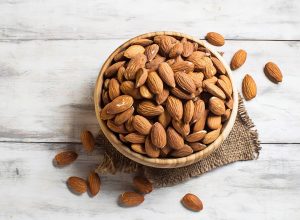 Or, you can get a full chart of about 1,000 foods, drinks, condiments, etc. and when they are allowed vs. not allowed on each phase of the Diet. This amazing chart is located in the following books, the HCG Weight Loss Cure Guide and the Pocket Guide to the HCG Protocol.
Choosing condiments while on Phase 3 can be hard. You're limited with sugars and starches and most store-bought salad dressings and condiments these days have BOTH! For instance, BBQ sauce. If you pick up a bottle in the grocery store you're most likely going to see a list of ingredients like this... High Fructose Corn Syrup, Vinegar, Modified Soybean Oil, Tomato Paste, Modified Food Starch, Salt, Smoke Flavor, Caramel Coloring, Sodium Benzoate, Molasses, Corn Syrup, Sugar, Tamarind, Flavor. Yuck! Several of those ingredients are not only excluded from Phase 3 of the Diet, but they are also very bad for your health in general.
The Simple Girl Carolina Kick BBQ sauce is all-natural, stevia sweetened, and allowed on all phases of the HCG Diet. The ingredients list is: Cider Vinegar, Water, Paprika & Other Spices, Sea Salt, Onion Powder, Dehydrated Garlic, Xanthan Gum, Natural Hickory Smoke Flavor, Garlic Powder, Citric Acid, Steviol Glycosides with Rebaudioside A (Stevia), and not more than 0.5% Silicon Dioxide added to prevent caking. You can actually read the ingredients! You can use this BBQ sauce on all phases of the HCG Diet.
You can also use our Simple Girl Southern Blend BBQ sauce on all phases of the HCG Diet. This sauce is perfect to use as a marinade, cooking and dipping sauce for all your favorite foods while on the HCG Diet. This HCG Diet-Safe BBQ Sauce adds a well-rounded flavor, not too hot and not too spicy, to your burger, steak and chicken while on Phase 2 of the Low Calorie Diet.
Now that you are in Phase 3, you can use the Simple Girl Sweet N' Spicy BBQ sauce!  This is a healthy barbecue sauce because it has only 15 calories, 3 sugars and 4 carbs, and  it is sweetened with molasses and organic stevia. Molasses is a natural sweetener that comes from refining sugar beets and sugar cane; it also contains minerals that are essential for bone health like iron, calcium and magnesium.
Try the Simple Girl Country Sweet BBQ sauce on Phase 3. When it comes to BBQ Sauce, you don't want to waste 45 or 50 calories on 2 tablespoons of unhealthy sauce that contains ingredients like high fructose corn syrup and processed sugar but Organic Low Sugar Country Sweet BBQ Sauce by Simple Girl is a healthy sauce with only 10 calories, 2 sugars and 2 carbs!
Go Back to the HCG Phase 3 Information Page.