Go back to Jill's HCG Before and After Journey (Part 1 of 9).
Jill's HCG Diet Journey
(Part 2 of 9)
The HCG Gorge Days...
I must start by playing a bit of catch-up. Today is Tuesday, and I gorged this last weekend and let me tell you, it was AWFUL! I really did my research going into the weekend. I looked up nutrition facts for all the fast food and chain restaurants in my area to see where I could find the most FATTY food as I really don't keep that much of it in the house. I was shocked at what I found...and what I ended up eating. Here's how it broke down:
HCG Gorge Day 1: Saturday
HCG Gorge Breakfast - Cheesy eggs, bacon, toast with jam (okay, I wasn't really getting into it yet).
HCG Gorge Lunch - At Buffalo Wild Wings I split an order of popcorn shrimp and "Buffalo Chips" (big fat slices of deep-fried potato) with my husband as an appetizer, then I got the ribs and wings combo with French fries (totaling somewhere around 100 grams of fat).
HCG Gorge Dinner - From The Cheesecake Factory, I got the Bang Bang Chicken and Shrimp and for dessert, the Pineapple Upside-down Cheesecake (which was amazing, by the way). I only ate about half of each, adding up to about 60 grams of fat.
HCG Gorge Day 2: Sunday
HCG Gorge Breakfast - My Cheesecake Factory leftovers (another 60 grams of fat)
HCG Gorge Lunch - A trip to Applebee's. In my research, Applebee's has the absolute FATTIEST dish I was able to find ANYWHERE. Granted, it's meant to be shared between 2 to 4 people, but the appetizer platter is crammed full of fat and I ate (almost) all of it myself, racking up another 150+ grams of fat (I only made it through about half of the spinach and artichoke dip).
HCG Gorge Dinner - I couldn't stand the idea of eating out again, so I went to the grocery store and got a Totino's pepperoni pizza (not the worst of the freezer pizzas, but it reminds me of my childhood) and two Greek yogurts (another 50 grams of fat altogether).
Overall it was a pretty good weekend. I felt pretty gross by the end of it, but I know that it was necessary. It really got me excited for smaller portions and more vegetables!
HCG Very Low Calorie Diet (VLCD) - Day 1
Ok, this is my last day playing catch-up, I promise! So as this is being written in retrospect, I promise to be completely honest. That being said, my first day of the VLCD was kind of miserable. The morning started out alright with a half a grapefruit for breakfast with a nice cup of tea, ant then I skirted my mid-morning hunger by drinking tons of water. I really felt fine until about 3 o'clock in the afternoon, that's when the hunger started, but it didn't come to a head until about an hour after dinner. I got so hungry my stomach was growling and I developed a raging headache, so I admitted defeat, took a Tylenol PM, and hit the sack. It wasn't a fun day by any means, but my hard work really paid off in my morning weigh-in the next day...
HCG VLCD - Day 2
Down 4.0 lbs! All my gorge weight is gone! From here on out, it all counts toward my goal weight.
Today has been so much better! I got a headache in the morning, but I just took some aspirin and felt pretty good the rest of the day. I had the realization around lunch time that I needed to get some better ideas for food. So far, I hadn't made anything that I had actually enjoyed eating, and I am a huge food-lover, so I did some poking around on the DIY HCG Facebook Fan Page. There are some great VLCD chefs out there! It really got me excited to start being a little more creative with my menus. I even stopped at the grocery store on my way home to pick up some more veggies to try a few things out.
I have always had a rocky relationship with vegetables until recently. Up until about two years ago all I would eat was corn, potatoes, peas, and the occasional green bean. Now, with the help of my husband, I also eat broccoli, spinach, lettuce, tomatoes (not exactly vegetables, but close enough) celery, sometimes carrots, and onions. I don't think I could have handled the HCG Diet without these recent additions.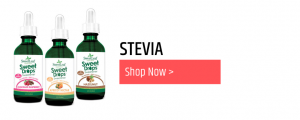 So, for dinner I made Mexican ground beef and tomatoes. I browned the extra-lean beef and broke it apart, seasoned it with onion powder, cumin, chili powder, salt, and pepper, then when the meat was almost done cooking I added a diced tomato, covered it, and let it simmer on low for almost 10 minutes until the tomato was completely cooked down. Oh my gosh, it was so good! I served it with a garlic Grissini breadstick and lemonade (juice of half a lemon, Lemon Drop Stevia, mixed into ice water). It's going to be hard not to have it again tomorrow! Then for dessert I sliced up an apple, sprinkled it with a powdered Stevia packet, cinnamon, nutmeg, and a pinch of cloves, then microwaved it for a few minutes. Again, SO GOOD!
All this satisfying food is really helping me feel better about this whole thing. I was a little nervous yesterday when I felt like "So this is it for the next 30 days?" Today I figured out the answer is no. I can do much better. I just need to get creative, drink lots of water, and not be afraid to try new things...because THAT is really what this is all about!
Click to read Jill's HCG Before and After Journey (Part 3 of 9).