DIY HCG Diet Do's and Don'ts
DO check your stevia for words ending in -ose, -tol, or -dextrin.
DON'T have the same vegetable for both HCG meals in a day.
HCG Diet Do's and Don'ts: Here are some critical HCG Diet tips to help you easily, effortlessly, and effectively complete the HCG Diet. Simply follow these guidelines for a better, successful diet experience!
HCG Diet Do #1: Check Ingredients
Make sure that all your personal care items are HCG Diet friendly. Use the list below for diet safe hygiene products.
Facial Moisturizer: Tiffalina's Moisturizing Facial Cream
Lotion: Baby Oil, Mineral Oil, or Tiffalina's Oil-Free Body Lotion
Lip Moisturizer: Baby Oil or Mineral Oil
Shampoo & Conditioner: Herbal Essences Drama Clean Shampoo and Conditioner or Tiffalina's Oil-Free Shampoo and Conditioner
Bar Soap: Dial or Ivory
Hand Soap: Softsoap Hand Wash Aquarium Series
Deodorant: Crystal Deodorant stick or roll-on, Secret Flawless Clear Crystal Deodorant (Clear Gel) (Clean Powder Scent)
Toothpaste: Ultrabright Toothpaste or mix a small amount of baking soda and water for a homemade toothpaste
Save time using the Tiffalina's HCG Personal Care Items, the only personal care line specifically formulated for use on the HCG Diet. It will save you hours of reading labels at 10 different stores to find the perfect HCG Diet safe personal care items.
HCG Diet Do #2: Stay Busy
Find an activity that you like to do that doesn't involve food to keep your mind busy.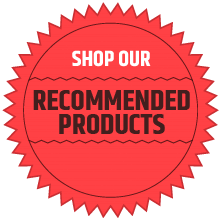 HCG Diet Do #3: If you're hungry, split up your meals
Be aware that you are allowed to separate your meal, to help ease hunger on the HCG Diet. You get 2 meals and 2 snacks per day. The meat servings and vegetables servings must stay together at lunch and dinner time, but the fruit servings and carb servings can be moved around as breakfast or snacks if you need to eat more than 2 times per day.
For example, you may prefer to do this:
9:00 am: apple and 1 Grissini breadstick
12:00 pm: 100 grams of chicken, 2 cups baby spinach
3:00 pm: 6 strawberries, and 2 melba rounds
6:00 pm: 100 grams of steak, 1 cup diced tomatoes
HCG Diet Do #4: Get HCG Diet Safe Sweeteners
Make sure all your sweeteners are allowed on the HCG Diet. There are only two sweeteners allowed, stevia and saccharin. Saccharin is artificial and a known carcinogen, therefore, we stick to using all-natural, healthy stevia as the sweetener we recommend for the HCG Diet.
The brand of stevia you choose is also important. Brands such as Stevia in the Raw, Z-sweet, Truvia, etc. are not allowed on HCG Phase 2 because they have added 'filler' sweeteners that are not pure stevia. We recommend the Sweetleaf® brand because it's one of the only 'pure' stevia products on the market. If you want to check your brand of stevia to see if it's safe for the HCG Diet, look at the ingredients for words ending in -ose, -tol, or -dextrin.
Sweetleaf® stevia comes in powdered packs or flavored stevia liquid. See the full list of stevia flavors here.
HCG Diet Do #5: Stay Motivated
Measure your progress to help you stay motivated. Track your weight loss by writing it down, or using a tracking app (such as Happy Scale). And take bodily measurements once a week to see how your body is changing. We recommend recording body measurements for the following areas (at least):
Chest
Waist
Hips
Thigh
Calves
Upper Arm
Neck
When you have a way to track and measure your weight loss and inches lost, it will keep you motivated to continue and not give up or cheat.
HCG Diet Do #6: Spice It Up Right
Most store-bought spices are not allowed because they contain sugars, oils, or other ingredients that are not allowed on the HCG Diet. Most plain, simple, pure spices are listed on the spice list, but if you are looking for approved brands of mixed spices we recommend our Simple Girl Seasonings & Spices. These spices are sweetened with only stevia and are all-natural.
HCG Diet Safe Spice List:
Fresh Plain Spices
Simple Girl HCG Diet Safe Seasonings & Spices
HCG Diet Do #7: Love Your Morning Coffee or Tea
Start your day off with a nice hot cup of coffee or tea with some good stevia flavors, like English Toffee stevia or Chocolate stevia. Starting your day off right with something tasty can help keep you from cheating.
HCG Diet Do #8: Prepare Your Meat Correctly
All meats must be weighed to 3.5 oz/100g BEFORE cooking. They should be weighed raw and have all visible fat trimmed. It is important to cook the meat using no butter, oil, or other form of fat (boil, grill, bake, use non-stick cookware, etc.).
HCG Diet Do #9: Weight Daily
WEIGH EVERY MORNING while on HCG Diet Phase 2 at about the same time in about the same clothes and with the same scale.
We recommend weighing every morning, as soon as you wake up. Empty your bladder and step on the scale (preferably without clothing). It's important to weigh every day so you can monitor progress on the HCG Diet.