In-between meals for maintenance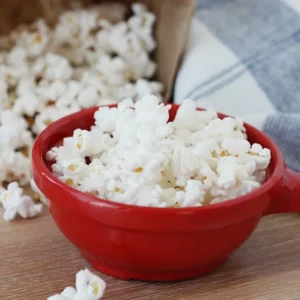 Maintaining weight loss can seem like an impossible mission sometimes, especially when you feel ravenous one hour after consuming a meal and you can't stop thinking about sinking your teeth into a delicious cheeseburger. Temptation can get the better of you if you let it, so do not let it win. Instead, turn to one of the following foods for help when you find yourself ready to derail. All of these foods should keep you satisfied in between meals, and they are good for your health.
Apples
An apple is an excellent in-between meal food because it satisfies hunger as well as it satisfies a sweet tooth. One average size apple is only 100 calories, and an apple this size contains a healthy 4g of fiber and zero fat. Apples can be found in many varieties. Popular red delicious apples are generally sweet and crisp. Granny Smith apples are pleasantly tart. Other choices include golden delicious, gala, Fuji, Braeburn and Macintosh.
Salad
Since there are so many varieties of lettuce, you can create a nutritious and satisfying salad using a combination of one, two, or more different types of lettuce. Romaine lettuce is crisp and flavorful, while Boston, red leaf and green leaf lettuce leaves are tender. Cucumbers and tomatoes can also be added to a salad.
What's wonderful about all of these salad vegetables is you can eat lots of them without worrying about gaining pounds. Each vegetable contains no more than 30 calories per cup, with lettuce containing the least amount of calories – less than 10 per cup. They are high in water content and fiber. A bowl of salad tossed with a low-carb salad dressing can feel like a meal when consumed. Since the ingredients are low in calories and carbs, a salad like this one is the perfect in-between meal food for anyone on a diet. Looking for a low-carb, no/low sugar salad dressing? Please visit our online store.
Soup
Vegetable soup will not let you down when you are hungry and want a filling, low-calorie snack. This is because it is made with a significant amount of water. One cup of vegetable soup contains only 80 calories, but a healthy amount of vitamins and nutrients. On a cold night when you are hungry for a low-calorie food that will warm your insides and satisfy your hunger, heat up a cup of vegetable soup.
Popcorn (Not allowed in the 1st Three Weeks of Maintenance)

Popcorn is a high-fiber food that is low in calories when it is air-popped and eaten without butter. It is not allowed on the first 3 weeks of maintenance but it is allowed during the second 3 weeks. The 31 calories in a cup of air-popped popcorn makes it gratefully satisfying to your hunger pangs and diet needs. Make sure to watch your serving size; 3 cups of this tasty and popular snack food will easily fill you up, without filling you out.
Since air-popped popcorn can be bland when unadorned, you may want to pump up the flavor of your popcorn by adding spices. Try sprinkling a little garlic powder, onion powder, or hot sauce on your popcorn for a tasty treat. Dried herbs like dill and parsley add flavor too. Use your imagination, experiment, and use flavorings that are low in calories.