Is the HCG Diet as effective the 2nd time around?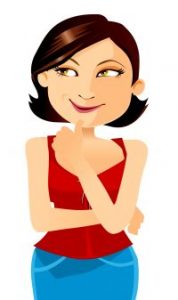 The HCG Diet is a very fast, effective program and has helped so many people in their struggle with weight loss.  Over the years, we've talked to lots of customers, many of which have tried and failed at a plethora of diets, that is, until they tried the HCG Diet with DIY Diet Store's HCG drops. One of our customers posted this review, "The drops are the only thing that works! I've done Weight Watchers, Nutri System, Atkins, Mediterranean, Detox, the cabbage/ celery soup one, Fit for Life, Slim Fast, etc.---and the drops are the only thing that really works."
After being pleasantly surprised at losing 20 to 30 pounds in their first round of doing the HCG diet, people wonder if a second round will be as effective or if their prior success was due to "beginner's luck".  The answer is, "Yes"!  A second, third, etc. round can be just as effective but there are a couple of things to keep in mind.
Every round of the HCG Diet can be different. For example, one customer said she used a certain unallowed cosmetic her first round with great weight loss results but using that same cosmetic the second round prevented her from losing weight.
You may not lose as much weight the second round if you don't have as much to lose. For example, a person with 35 lbs. to lose won't lose 20 lbs. the first round and another 20 lbs. the second round.
It's easy to fall into the trap of taking the diet for granted! Can you believe it? After finally finding a diet that really works, some people won't use it right away; they stick it in their back pocket for later or, even worse, they start a second round but don't do it wholeheartedly. They'll cheat and think it won't matter "that much". The HCG Diet works great but cheating, even a little bit, may have disastrous results, especially the closer you get to your goal weight.
Before beginning an additional round, purchase everything that you need, re-read the DIY Loser's Manual, and get your mind ready to follow the diet just as Dr. Simeons formulated it. You've heard the old adage, "live each day as if it were your last".  Our advice to you is to do each round of the HCG Diet as if it were your first!