Is monk fruit allowed on the HCG Diet?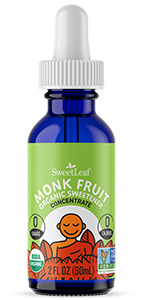 What is monk fruit and is it allowed on the HCG Diet? Monk fruit is a natural sweetener that grows on a vine and looks like a small gourd. Native to areas in some regions of China and Thailand, it was discovered in the 13th century and grown by Buddhist monks, hence the name, monk fruit.
Today, monk fruit is gaining popularity in the U.S. as a natural sweetener. Extract from the fruit contains substances called mogrosides which are super sweet, resulting in monk fruit being about 150-200 times as sweet as sugar. Monk fruit is available in powder, granule and liquid forms. While you can purchase it in un-blended forms, many manufacturers mix the extract with different sugars or sugar alcohols to balance out the intense sweetness. It is important to check the label on monk fruit products because many times the added fillers are sugars or sugar alcohols. These added ingredients likely contain carbohydrates which change the sweetener's nutritional profile, making it undesirable or unsafe for some people.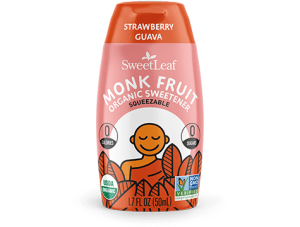 Monk fruit, like stevia, another natural sweetener, has zero calories, zero carbs, zero sugar, and little to no effect on a person's blood sugar levels. This makes it perfect for use on most any diet including Keto, Shape Reclaimed, Weight Watchers, etc. As far as the very specific Dr. Simeons' HCG Diet Protocol, monk fruit is allowed on the HCG Diet* during the low-calorie phase, Phase 2, as well as the maintenance phase, Phase 3. The only caveat is that it has to be in an un-blended form, meaning that it's not blended with other ingredients like sugars (dextrose, maltodextrin, etc.) or sugar alcohols (erythritol, xylitol, sorbitol, etc.).
The attributes of SweetLeaf monk fruit and stevia are very similar.  They are both healthy sweeteners used in food and drinks and both stevia and monk fruit come in unflavored liquid drops as well as a variety of delicious flavored drops. Some flavors work best in hot beverages and food while some work best in cold. For many people, the choice comes down to personal preference in taste. Try them both and see which one you like best!
SweetLeaf Monk Fruit Liquid Drops have the following features. See what flavors are available here.
100% Organic Monk Fruit Extract
No Sugars
Zero Calories
Zero Carbs
No sugar alcohols
No artificial ingredients
Non-GMO verified
Kosher certified
Keto-friendly
No aftertaste according to most people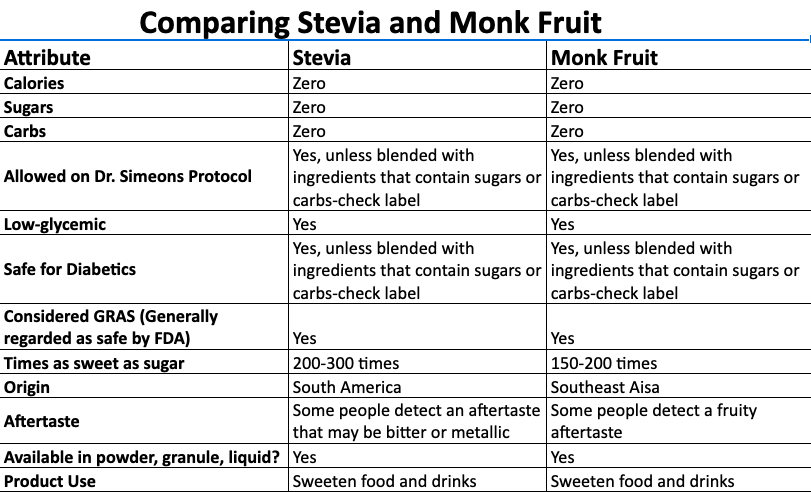 *As always while on Dr. Simeons Protocol, you should journal all intake of food and drinks and, if you notice slowing of weight loss, stall, or gain, stop use immediately.