6 Ways to Save Money on Summertime Celebrations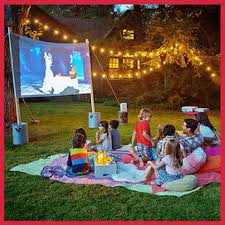 Summer is a time for celebrations. It is a time when you can gather with family and friends and enjoy all of the glorious weather of the season. While celebrating birthdays, weddings, graduations, and other happy life events is exciting and fun, it can be expensive for the host to put the party together. If you have a tight budget and wish to put together an epic event for the ones you love, here are 6 ways to save money on summertime celebrations that everyone will be talking about for many months to come.
Thrift Store Decor
Instead of hitting expensive party stores in search of decorations for your party, search the shelves and racks of your local thrift store. You can find all the table settings, linens, and centerpieces for a fraction of the retail price. Think of your thrift store finds as the base pieces for the beautiful decorations you can create with a little creativity. You can spray paint glass jars and transform them into stunning flower vases, sew fabric and shirt remnants together to create unique tablecloths, or even fill glass bowls with colored water and floating candles for some instant ambient lighting.
Make it a Potluck
Ask your friends and family to come to your celebration armed with their favorite signature dish. Making your special event a potluck will save a lot of money on food costs and will ensure there is a variety of great dishes to choose from. When planning the event, send out a sign-up sheet so guests can select the type of dish to bring and you can be sure that everything is covered, from hors d'oeuvres to dessert.
Free Venues
Whether you are hosting a party in honor of your child's birthday, the impending birth of a child, a graduation, or an upcoming wedding, you do not need to book an expensive banquet hall to make your party the event of the season. Look for free venues like the city park, the beach, or a wilderness recreational area and take advantage of the wide-open space and fresh outdoor air. To make the most of the space, try to reserve an area with a free swimming pool, lake, river, ball courts, and play areas.
Dollar Store Deals
Dollar stores can yield you big savings on party supplies. Purchase cups, plates, and plastic cutlery from the dollar store and save on the high prices you would pay at a party store. Most dollar stores have a variety of color choices available, and the only thing you will have to sacrifice is not getting to choose themed dinnerware.
Gift Bags
Gift bags are a fun way to give thanks to your guests for showing up at the party but can be expensive to fill. If gift bags are necessary, find cost effective ways to fill them. Instead of filling gift bags with cheap toys, beauty supplies, or wrapped candy, consider whipping up a batch of fresh baked cookies or handmade candies. If you make hand crafted items like knitted socks or jewelry, put these special homemade goods in the gift bags.
No Cake!
While they are delicious and beautiful to look at, store bought cakes can cost up to $50 depending on what size you get. Most often, at least part of the cake ends up going to waste if it does not get eaten at the party and this is not money well spent. To save money, make cupcakes for your crowd. Cupcakes are fun treats that appeal to the young and young at heart and ensure that everyone gets to indulge in their fair share. Cupcakes are easy to bake and can be custom decorated at home for a fraction of the cost of a store-bought cake. For added fun, set up a toppings bar and let your guests frost and decorate their own cupcakes.
You can still pull off a sunny weather celebration and show your guests a remarkable time on a limited budget. Be creative with your planning and use all of the free and low-cost resources available to you. Instead of spending a fortune on expensive party favors, go on a treasure hunt and look for inexpensive items that can be upcycled, find a free outdoor event venue, and ask guests to bring their special dish to share.