Best Advice on the HCG Diet
Be Intentional, The Best HCG Diet Advice – The Philosophy That Can Make the Difference Between Success and Failure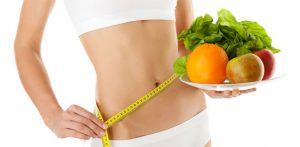 These are very specific things to be intentional about when you are on the HCG Diet:
Do not eat vegetables that are not listed as allowed on the diet. Many dieters say they don't understand why a healthy vegetable like green beans are not allowed. Some wonder if it really matters and some say they ate them, and their rate of weight loss wasn't affected. We hold to Dr. Simeons' 20 years of research regarding which vegetables are allowed because the results were simply not as favorable. No one knows for sure that bending the rules did not "hurt" them because they mixed vegetables, ate disallowed vegetables, ate a spice or condiment that contained sugar or starch in some, small form, or changed the prescribed diet in any other way. These participants do not know how much he or she would have lost if they had followed the diet perfectly.
We have consulted with many of our customers who stalled due to seasonings that were not diet-safe. For example, garlic salt may have several ingredients that potentially stall you—even if you use just a few sprinkles. You must be aware of all the actual ingredients—not just the nutritional values. Some garlic salts have both sugar and modified cornstarch listed as ingredients. So, be intentional when using seasonings. We encourage you to try Simple Girl seasonings because they were created specifically for the diet and do not contain any sugar, oils, or harmful preservatives.
If you need something to moisturize your hands or face, be careful since everything that touches your skin adds to your daily intake of calories when HCG is in your system. Make sure you only use mineral oil, baby oil, 100% Aloe Vera (WITHOUT Vitamin E) or Tiffilana's body lotion and facial cream. If it becomes absolutely necessary because your skin has cracked, you may use a slight amount of healing lotion on your hands or sparsely apply medicated Blistex to your lips.
If your George Foreman grill is starting to stick to food, you may decide to spray the grill with nonstick cooking spray. However, make sure you spray very quickly because ¼ of a second is a serving and will add nutritional value to your food.
You will find that some people boast about losing weight while cheating, mixing vegetables, using disallowed spices, having salsa, drinking alcohol here and there, etc. While they have continued to lose, please always remember that it only means that they could have possibly lost more and that they may be bypassing the opportunity for resetting their metabolism to the fullest extent possible, thereby jeopardizing their future weight maintenance capabilities. So, minimize stretching or compromising any rules in any way, whether for medical, social, or other reasons. ALWAYS BE INTENTIONAL in order to maximize the overall effect on your incredible weight loss journey!