Beware of Roadblocks on the HCG Diet!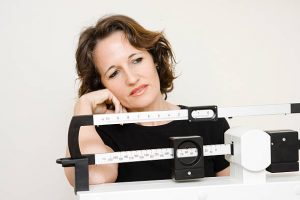 Spices and Seasonings
All ingredients (not just the nutritional information) must be analyzed to ensure that no sugar, starch, oil, fats or other disallowed items are included in your spices and seasonings. Use Simple Girl seasonings to flavor your meat and vegetables. They were created specifically for weight loss programs and do not have any oils or sugars in them.
Sweeteners
Beware that even some stevia products often have some form of sugar added to improve the taste. Therefore, some brands of stevia, such as Truvia, Purvia and several others, should not be used during the low-calorie diet phase. While they may tout 1-5 calories, they contain sugar alcohols, dextrose, etc., which have 2-3 carbs per serving. We sell hcg-diet-safe liquid and powdered stevia for your convenience.
Hormone Replacement Therapy (HRT)
While the thought of stopping HRT may be terrifying, participating in the HCG Diet Protocol with little to no weight loss is even more terrifying. The good news is that most participants report that HCG keeps many of the symptoms that the HRT is being used for at bay—so weight loss can be achieved while taking a short leave from it without undue hardship. This must be carefully considered and the decision should be undertaken with your physician. Theoretically, the participant knows what symptoms to watch for and can go hack to HRT (if required) on short notice.
Warning About HRT Methods
Methods of taking Hormone Replacement Therapy come in many forms today including patches, pills, creams, ointments, gels, shots, etc. While some methods that do not contain fats or oils may be less likely to negatively impact weight loss on the HCG Diet Protocol, most have been noted for impairing or completely blocking weight loss according to the majority of our documented participants. The creams, in particular, have significant impact, presumably due to the fat and oil in the cream, like moisturizers, makeup, and other products containing fats and oils that are applied directly to the skin. Please note, if you decide to continue using HRT in any form during the HCG Diet Protocol, it should be on the top of the list of suspects if you are not experiencing typical weight loss results of at least 20 pounds in a full 40-day round.
Some Medicines, Especially Steroids
Most prescription medicines (such as those for high blood pressure, cholesterol, etc.) do NOT seem to have an adverse effect on the HCG Diet Protocol. However, some medicines, such as steroids, do. If weight gain is a common side effect of a given medication, this should raise a red flag. Any medications taken in an oily substance (such as ear drops and ointments) are also suspect. Do not stop or change your medication without serious consideration and consultation with your physician!
Beef
Extra caution should be taken due to the high-fat content in American beef. It is advisable to not have ground beef or roast more than two to three times per week (or none). Lean steak such as sirloin and filet usually have better results.
Good luck with your weight loss success and be sure to share your story with us!