It's BBQ Time…Simple Girl BBQ Seasoning
Simple Girl's BBQ Seasoning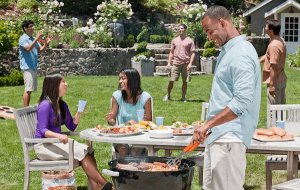 is a fantastic alternative to use for your BBQ cravings! Sticking to the diet at parties and events is challenging to say the least but you can take this yummy spice with you to restaurants or parties and sprinkle it on your meat or veggies to add that fun taste of summer. This mouth-watering blend of spices will bring out the fresh-off-the-grill flavor in chicken, beef, bison, grilled veggies, fish and more.
Whether you are preparing meat or vegetables on the outdoor or indoor grill, this BBQ Seasoning will give you that wonderful flavor you are looking for without all the sugar or artificial sweeteners that go along with traditional BBQ sauce that is normally loaded with preservatives and unhealthy sugars or sweeteners. It's sweetened exclusively with organic stevia and allowed on all phases of the HCG Diet. Dust this amazing BBQ seasoning on chicken breast, sirloin steak and fresh or cooked veggies. Add this tasty BBQ seasoning to a chili recipe or soup recipe for a delicious BBQ flavor.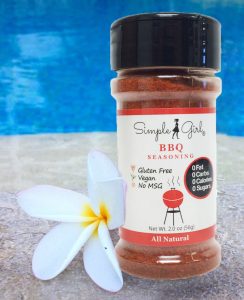 Some of the ingredients in this blend of BBQ seasoning that make it taste so good are dehydrated onion and garlic, paprika and sea salt. Not only are those items tasty but they can benefit you nutritionally as well. While you cannot rely on this seasoning to meet your entire daily recommended totals; it can help you increase your intake of some of the nutrients you need without much effort. For instance, dehydrated onion contains calcium, potassium, and magnesium while garlic is a good source of selenium, phosphorus, vitamin B1 and calcium. Paprika is responsible for the striking red color, adds a rich, pungent flavor and comes packed with nutrients. Sea salt contains natural minerals like sodium, potassium, calcium magnesium, iron, copper, zinc and others and is valuable for healthy functioning of the body. The low calorie phase of the HCG Diet is a bit of a challenge but hang in there! You will be rewarded with fast weight loss from those hard-to-lose-from parts of your body. Simple Girl Seasonings were designed without any starches and sugars but with bold flavor to make your meals interesting and to help you to stay on course.
This seasoning is safe to use on several other sugar-free and oil-free diets including Shape Reclaimed, Weight Watchers, Atkins, Nutrimost, Ideal Protein and the Keto Diet. Diabetics can also use this spice without worrying about added sugars because it is sweetened with diet-safe stevia.
The Simple Girl BBQ Seasoning is one of our top-selling seasonings. You won't want to stop using this seasoning once you are off the diet because it is so delicious. Keep it on your grocery list as you keep those pounds off for life!