Eight Steps for Preparing to Do the HCG Protocol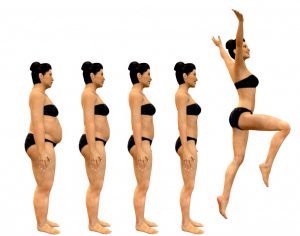 Following the HCG Protocol to the letter is absolutely critical for success. It's important to make preparations ahead of time so that you're not scrambling for information or supplies once you've begun the Protocol. Before you start, take these eight essential steps to help ensure the best possible experience and highest possible level of success with the HCG Protocol.
Step One: Read the Book
If you haven't already read Pounds and Inches: A New Approach to Obesity, doing so is crucial before beginning the Protocol. But don't just read it. Make sure that you fully understand how the HCG Diet works, what the terms in the book mean, and what the Protocol entails at each phase. If you don't have a solid understanding of these things, you will likely have trouble with the Protocol. We have Dr. Simeons manuscript on our website if you want to download it or purchase the HCG Weight Loss Cure Guide by Linda Prinster. This book has Dr. Simeons manuscript at the back of the book and a whole lot more. It has the basics of the diet in layman's terms and includes a food and drink guide with charts showing which foods are allowed at each stage of the diet. This guide has tips and tricks, sample menus and charts for you to copy to track your progress.
Step Two: Talk to Your Doctor
Before you begin any weight loss plan, you should talk to your doctor to ensure you're in optimum health and any medical conditions you have are under control. If you have certain conditions, such as diabetes or gout, your physician will likely want to monitor your condition closely for the duration of the Protocol to prevent complications.
Step Three: Know Your Medications
If you're on any medications, you'll want to make sure that your doctor gives you clearance to do the HCG Protocol, and she'll likely want you to check in during the Protocol for the purpose of monitoring your medications, since your doses may change with weight loss. If you want to research various medications to learn how they will interact with HCG, visit Medscape's Drug Interaction Checker.
Step Four: Acquire Your Supplies
Once you understand the ins and outs of the HCG Protocol and your doctor has given you the go-ahead, it's time to gather all of the supplies you'll need during the Protocol. You'll need to order your HCG and any supplies you need for administering it; a bathroom scale that shows increments in tenths; a high-quality food scale that measures in grams; and a George Foreman Grill, which makes eating on the HCG Diet easier and healthier.
Step Five: Consider a Cleanse
Performing a Candida colon cleanse before beginning the HCG Protocol can help stave off cravings and jump start your motivation to adhere to the diet. You can find a cleanse online or at your local health food store.
Step Six: Choose Your Date
Decide what date you'll start the Protocol, and make sure you have everything you'll need. Make a grocery list, and make sure you have what you need on hand. It's a good idea to clear your cupboards of anything that's off-limits to help you resist temptation. If you're a woman of menstruating age, refer to Pounds and Inches: A New Approach to Obesity for the best time to start the Protocol.
Step Seven: Take Before and After Pictures
You'll want to record your progress during the HCG Protocol, so take "before" pictures from the front, sides, and back. Measure your chest, hips, waist, thighs, and arms, and record the measurements on a chart that you'll continue to use to track your progress. Decide what your goal weight will be, drawing on your doctor's input and the information in Dr. Simeons' manuscript.
Step Eight: Determine Your Starting Dose of HCG and Prepare Your Solution
Determine what your starting HCG dose will be, and the day before your start date, prepare your HCG and store it in an appropriate place--either in the refrigerator, in the case of injection, mixed, or sublingual HCG or in the cupboard or your purse, if you're using homeopathic HCG.
And that's it! Once you've completed these steps, you're ready to start the HCG Protocol.