HCG Success Stories: Lynette's HCG Before and After
See Lynette's amazing HCG Success Story transformation pictures and read her full HCG Diet weight loss success story below...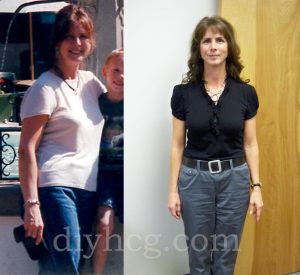 Lynette's Weight Loss Success Story:
From the pictures you can see Lynette is proud of her weight loss with the DIY HCG Diet. She lost pounds and inches quickly on the and experienced body reshaping especially in her neck, arms, waist, and legs. Good job Lynette, you look awesome!
View the rest of our Before and After Stories (including Before and After Pictures) HERE!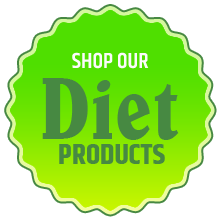 Want more success stories? Read what others have said about the DIY HCG Diet below...
"I have to admit, I was the TRUE skeptic when it came to homeopathic HCG. I had read the protocol over 4 times and did my research over a 2 month period and really at that point believed HCG would do what it said it would. I was also one of those folks who ordered injections from Europe but to be honest, I was ready to start. I contacted DIYHCG and was able to order a bottle. I figured what do I have to lose?? Well, fat hopefully. I have to say a special thanks to Tiffany. I really was an annoying skeptic. I must have sent her 5 emails (he he) with all my fears and questions even before I started. She took the time to answer each of my questions and assured and encouraged me that it would indeed work. Well Darn it…I lost 20.2 pounds total in 23 days and I even messed up and stalled for 3 long days! My brother also followed suit and wow, he lost a total of 29.5 pounds in 23 days. Honestly, Homeopathic HCG is way of the future for HCG weight loss. Oh, also I got my injections after 4 freaking weeks and they were all broken. I really took that as a sign!" ~TK, NYC
"My husband and I have used the injections of HCG in the past and definitely prefer the HCG drops! It is MUCH cheaper and you don't have to deal with needles! My husband lost 8 pounds in the first week with the HCG drops, and has never experienced weight loss that fast on any other program! We believe this is the best weight loss system that exists!" ~Julie D.
"Your service was outstanding. You took the time to respond to all my questions concerning your product which alleviated all my concerns. The product arrived in less than one week. I received your product the end of December and have lost over 20 lbs. I love this product! Other than the weight loss, the best part is this product is homeopathic and does not require refrigeration. Thanks much!" ~Lee M.
"I have been on the VLCD diet for 9 days and have lost 6 lbs. I am a 54 year old petite woman who only needs to lose 20 lbs. I am not hungry, have a full time desk job and I'm not exercising either. I plan to continue on the plan, without cheating. Results are well worth it." ~Mary S.