HCG Success Stories: Tiffany's HCG Before and After
See Tiffany's amazing transformation pictures and read her full HCG Diet weight loss success story below...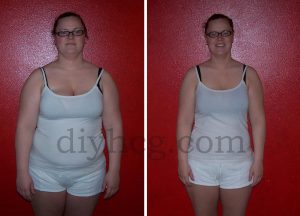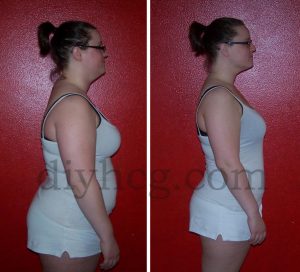 Tiffany's Weight Loss Success Story:
As you can see from the pictures, Tiffany had dramatic weight loss results with the HCG Diet. She lost several pounds and inches over her entire body, especially from her cheeks, neck, upper arms, thighs, waist, and hips. Great job Tiffany, you look stunning!
View the rest of our Before and After Stories (including Before and After Pictures) HERE!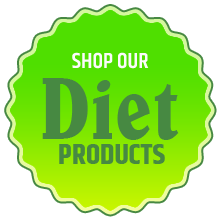 Want more success stories? Read what others have said about the DIY HCG Diet below...
"HCG is such a welcome relief to the battle of the bulge! It was one of the easiest things I have ever done in terms of losing weight, and I am happy to say that it is staying off. Just knowing I can give myself the occasional cleanse and boost with HCG is very comforting. Following the regimen really created new, healthy habits in my lifestyle. Removing the simple carbs and replacing them with the healthy carbs made me feel so good from the inside out, and taking the HCG just gave me the extra boost to stay the course."  ~Dana M.
"When I thought I would remain FAT forever, DIY HCG came along and changed that almost overnight. Thank you."  ~Cheryl T.
"I have been in the military for 17 years and have always been very active, thin, attractive women. Six years ago I unfortunately had to undergo a complete hysterectomy. My thyroid was basically shut down; let's just say; I was a mess. Over the course of six years, I went from 150 to 201 lbs and I lost the drive, motivation and positive outlook I had on life. Last Feb I deployed to Iraq and told myself that I would come back from Iraq a skinny Bit** lol. Well once I arrived in Iraq I started to go back to the gym, but after a month I was only down about 8 lbs and was killing myself in the gym and of course, barely eating anything. My friend Monica placed on order for HCG for me and sent me the stuff. Once I received the HCG I immediately stopped going to the gym and started the protocol. Over the course of about three or so months I lost 50 lbs with HCG. Today I am 142 lbs, I can't begin to express how positive I am now and how over the top I am about having my life back under control. My husband is amazed and of course, pleased with the new me or should I say the old me. I am 5'11 inches tall and 142, that is amazing and I am loving it. I recommend HCG to everyone I know. I work in an organization with hundreds of people and have already taken the time to speak with coworkers about how I lost the weight and many of them are placing orders. I joke about being a motivational speaker for HCG, but I would not trade in my experience for anything and believe that everyone has the right to be thin and happy." ~Kristine Z.