HCG Success Stories: Nathan's HCG Before and After
See Nathan's amazing HCG transformation pictures and read his full HCG weight loss success story below...
Nathan's Weight Loss Success Story:
Start Weight: 334.5 pounds
End Weight: 224.0 pounds
Total weight loss: 110.5 pounds
Plus, it only took him 6 months to lose the weight!
As you can see from the pictures, Nathan did great on the HCG Diet, as most men do. He lost several inches and over 100 pounds in only 6 months and experienced body reshaping, especially in his face, neck, chest, belly, and upper arms. Good job Nathan!
View the rest of our Before and After Stories (including Before and After Pictures) HERE!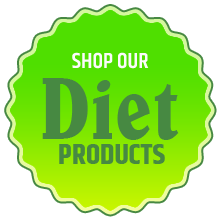 Want more success stories? Read what others have said about the DIY HCG Diet below...
"DIYHCG was a fast, convenient, reliable, safe source for the homeopathic HCG drops that I used when I decided to do the HCG Diet. I lost 23 lbs on the first round of HCG and maintained that weight loss with help from information provided in the instruction manual that I purchased from DIY HCG. I'm thrilled that I was able to lose this weight by myself and that DIYHCG provided me with the products necessary to do this diet."  ~A. Fuqua
"I am over 50, and have struggled with my weight for years. I have fluctuated in weight 50 pounds over the last 30 years. Up and down. I heard about this from a friend who I trust, and thought, "Well, I'll try one more thing. Then I'll accept the way I am and just live life." I was down 15 pounds in 12 days. I was down a whole size in pants and skirts, 2 sizes in sweaters and shirts. I didn't just lose it in my face and skinny arms, like I normally do. I lost it in my waist and hips. Unbelievable. I had to interrupt after the 12 days, but I kept it off and am about to start again in a month after getting some traveling out of the way. I am excited to lose my last 30 for good. This HCG product has taken the shame, guilt and gravity out of being overweight. I have passed this info (and your website) onto clients, friends and relatives. Everyone is skeptical, but they all change their tune after a few days. There's no hunger, no fatigue, no weakness—it's so easy I can't believe it. I am going to be able to FINALLY feel normal and healthy. Thank you DIY HCG!!!"  ~Cathy M.
"DIYHCG has changed my life by allowing me the ability to move without pain, to enjoy my life not sitting on the side lines, and allowed me to have confidence in myself. DIYHCG has given me the opportunity to love myself like I am supposed to." ~Velma T.