General health information for losing weight fast with the DIY diet including the benefits of probiotics.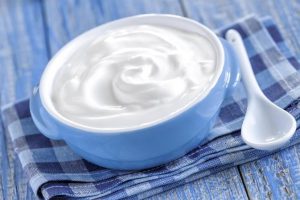 Bacteria generally gets a bad rap but your body is full of helpful bacteria that are essential for keeping you healthy. Probiotics are helpful bacteria that keep your gut healthy by aiding in the digestion of food and destroying microorganisms that cause disease. Probiotics can help prevent diarrhea caused by antibiotics or infection, and they can help reduce symptoms associated with irritable bowel syndrome and other gastrointestinal conditions. Knowing more about probiotics can help you lose weight fast as part of the DIY HCG diet.
Potential Benefits of Probiotics
For people suffering from inflammatory bowel disease, infectious or antibiotic-related diarrhea, or irritable bowel syndrome, probiotics can bring a great deal of relief by creating a better balance of good and bad bacteria in the gut and stimulating the production of digestive juices and enzymes that help food move through your system and keep digestive organs functioning properly.
Probiotics have also been shown to help you maintain good health in other areas. They may relieve symptoms of skin conditions like eczema, promote better urinary health, alleviate allergy symptoms, protect against the common cold, and contribute to good oral health. Similar benefits are felt by participants in the DIY HCG Diet.
Two Types of Probiotics
A large number of bacteria are classified as probiotics, and most of these come from two groups:
Lactobacillus is the most common type of probiotic and is found in yogurt, kefir, and other fermented foods and beverages. Lactobacillus produce lactase, the enzyme that breaks down lactose. These bacteria ferment carbs in the gut, producing lactic acid, which reduces the number of unhealthy microorganisms that can cause digestive problems. Lactobacillus is good for promoting:
better overall digestion
the absorption of nutrients
relief from gas, cramps, diarrhea, and bloating
better immune health
better vaginal and urinary health in women
Bifidobacterium is another type of probiotic that's also found in some dairy products. These bacteria line the walls of the colon to help eliminate harmful bacteria and unhealthy microorganisms, including yeast. Like Lactobacillus, Bifidobacterium produces lactic acid to help keep the large intestine's pH balanced and promote the absorption of minerals like calcium, iron, and magnesium. Bifidobacterium is good for promoting:
better overall digestion
the absorption of nutrients
relief from diarrhea and constipation
detoxification of the body
How to Get Probiotics
You can get probiotics by eating foods containing them or by taking a probiotic supplement. If you take a supplement, take it as directed, usually at the end of a meal.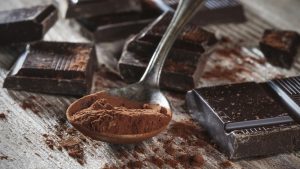 Probiotic foods that you can add to your diet include:
live-cultured yogurt — particularly those made from goat's milk
goat cheese
kefir, a fermented dairy product similar to yogurt
sauerkraut, which is also rich in vitamins A, B, C, and E
dark chocolate, which may contain as much as four times the amount of probiotics found in dairy
miso soup, which is made from fermented beans, rice, rye, or barley
pickles
kombucha, a fermented tea that's also been shown to increase energy and enhance well-being
In healthy people, probiotics may cause mild side effects like gas but for those with an underlying health problem or a weakened immune system, probiotics can cause serious complications. If you're in less than stellar health, talk to your doctor before taking a probiotic supplement. We also recommend that you speak to your doctor prior to starting the DIY HCG Diet plan.
Recommended Recipe: Check out our "Greek Yogurt with Berries" recipe that is part of the DIY HCG Diet.