HCG Success Stories: Tammy's HCG Before and After
See Tammy's amazing transformation pictures and read her full weight loss success story below...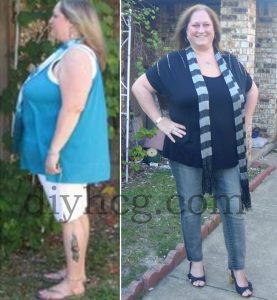 Tammy's Weight Loss Success Story:
As you can see from the pictures, Tammy did great on the HCG Diet, she lost a total of 34 pounds in a matter of weeks. She looks much happier and healthier after losing weight. She experienced inches lost, especially in her neck, arms, chest, belly, and hips.
Great job Tammy, we believe in you!
View the rest of our Before and After Stories (including Before and After Pictures) HERE!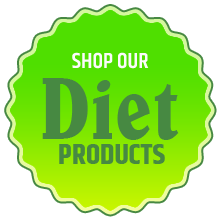 Want more success stories? Read what others have said about the DIY HCG Diet below...
"HCG has saved my life… not only physically, but emotionally, spiritually, and mentally as well. I have hardly any more pain. I don't snore or find it difficult to breathe when I sleep anymore. (I snore much more softly now.) My asthma has just about cleared up and my Fibromyalgia has just about gone as well. I have way much more energy now and I am only half way to my goal weight! I have already lost 83 pounds and still going strong. Doing the HCG has been a huge journey. It has helped me learn to love and live and respect myself. MY body is now finely tuned to what it likes and what it doesn't. An amazing insight to what I never noticed and listened to before. I have NEW BODY WISDOM. It has not just been about losing the weight quickly and safely but there are many layers to this journey. I had a friend who helped and supported my journey into the new me and I absolutely LOVE to do that for others as well. It is so exciting to see them experience their weight loss fast and healthily, especially when I have seen them try everything else and it didn't work." ~Sharon W.
"DIYHCG has helped friends and family. The excitement in their voices when they speak of the weight loss, having to go buy clothes because their pants are falling off. To hear my friends and family say, I feel sexy! It's music to my ears. I am looking forward to starting back up on the protocol myself so I can sing the same words as my family and friends." ~Dave and Ruth
"Having my stomach shrink down with HCG has been wonderful. I really don't want to look pregnant when I'm not!" ~Melody H.
"It is amazing how easy it has been to lose weight and reshape my figure with HCG. I'm also very happy to have reduced my sugar cravings and re-set my weight." ~P. Mercurio
"I just started HCG, and feel confident from my friend's HCG results that it is a great way to get extra weight off." ~Gwenna A.
"I lost 22 pounds in 23 days with HCG. Instead of going into the New Year wanting to lose weight; I went into the New Year losing 22 pounds. I feel so much better. I still have 15 or so pounds to go, but for now I am extremely thankful and happy of HCG!" ~Sandi J.