HCG Success Stories: Kacy's HCG Before and After
See Kacy's amazing transformation pictures and read her full weight loss success story below...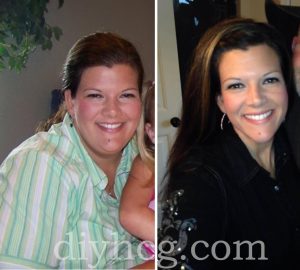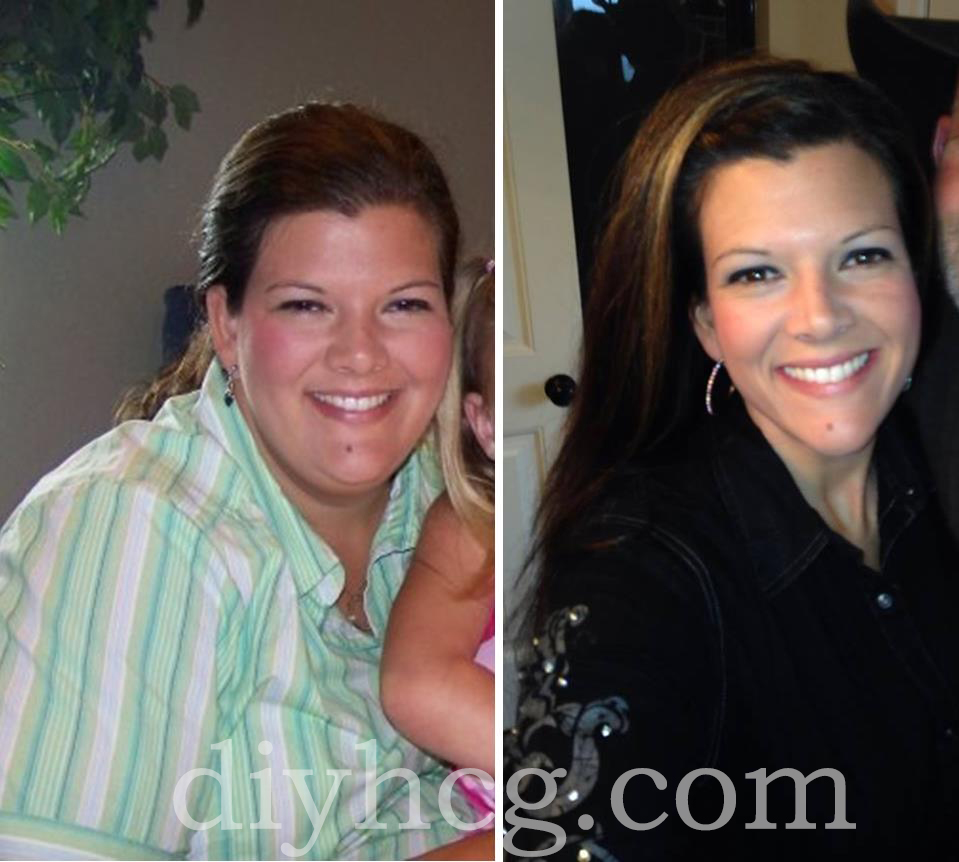 Kacy's Weight Loss Success Story:
"I have lost 106 pounds and have maintained my weight for 4 years now. Life changing — doesn't even touch the surface of how my life has changed. 13 year Sleep disorder is GONE. Severe balance issues are like night and day with change. Working out is a true LOVE now not a punishment... Happy to send my pictures to encourage others."
View the rest of our Before and After Stories (including Before and After Pictures) HERE!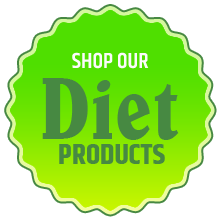 Want more success stories? Read what others have said about the DIY HCG Diet below...
"Thank God at last something that works for me." ~Jim S.
"First let me just say thank you for having such an affordable and fantastic HCG product out there! When I first looked into doing HCG I was getting quotes of 1,200.00 or more for the injections. My doctor actually told me about your website so that is how I heard of it. I lost 12 pounds in 1 week!!!!!!!!!! I only had about 30 pounds of extra fat and can gladly say that is all gone! I think your website is very user friendly and love how you can download Dr. Simeon's manuscript. I appreciate your unique approach to getting feedback! I am a business Marketing Director and found it to be a fantastic marketing tool. Maybe you could do monthly newsletters with specials and health related info? I also know that in my history I have found social networking to be a fantastic source, especially advertising on Facebook. I see that you are on Facebook and Twitter, but I haven't ever seen ads. I believe you could reach so many people by advertising there. It has changed my life and would love to see it change so many others. I would also suggest more before and after photos. That is something that personally sells to me. I want to see real people with real changes. Also, if you type in keywords such as HCG Diet you should be #1 on the search engine but you're not. This would help so many people find you. There are so many scams out there and in looking at some of the other websites they don't even compare to your company. It would be doing so many people a favor by getting up on the top of the search engines. With so many faulty products I would hate to see someone lose interest in the diet. Thank you so much for sending me this email. I appreciate the personal touch! Your products really are fantastic and I would love to see so many other people benefit from them the way I have. Certainly word of mouth is a huge tool! And I tell everyone I talk to, but your company deserves to be the Mecca of HCG and I hope my suggestions help." ~Lindsay M.