HCG Success Stories: Hjalmar's HCG Before and After
See Hjalmar's amazing transformation pictures and read his full weight loss success story below...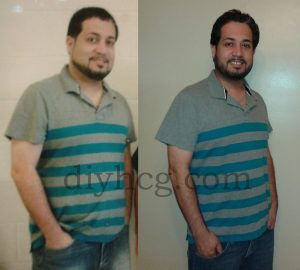 Hjalmar's Weight Loss Success Story:
As you can see from the pictures; Hjalmar did GREAT on the HCG Diet. He lost pounds and inches quickly and reshaped his entire body, especially his neck, chest, stomach, and arms. Good job Hjalmar, you look amazing!
View the rest of our Before and After Stories (including Before and After Pictures) HERE!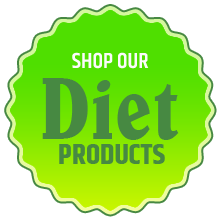 Want more success stories? Read what others have said about the DIY HCG Diet below...
"I have been on this HCG product 13 days and have lost 15 lbs.... it is great!"   ~Anonymous
"I am amazed at how well this HCG has worked! So far I have lost 16 lbs, my wife lost 10 lbs, and my sister-in-law lost 12 lbs in 6 days with the HCG diet plan!"    ~Dave F.
"On the Homeopathic HCG I ended up losing 27.6 pounds in 6 weeks! I feel FANTASTIC! The Homeopathic HCG is wonderful...no painful shots, no worries about mixing and it works just as well as all those products. DIYHCG.com had super-fast shipping and Tiffany was always there to answer any questions. I am looking to start my R2P2 on 3/1/09 and will be ordering my HCG from diyhcg.com. Thank you sooo so much!"    ~Christy
"I too have taken the shot routine under doctor supervision and have found that the liquid med. is just as effective, less expensive, and painless. I lost 15 pounds in 14 days and feel great…"   ~Sandra
"Here are my results so far for HCG: 10 days, 9 pounds, it is pretty easy, and I have not been strict about my portion size. Nor have I had time to do the extra stuff (sauna, yoga, and all those teas) that Trudeau lists in his HCG Diet book. I'm anxious for the weight to come off my thighs!"   ~Shelly O.
"Great HCG product. Fast shipping. Works great. Lost 12 lbs in 16 days already. Thanks DIY HCG!"   ~Anonymous
"Smooth transaction, excellent communication & immediate delivery. Thank you!!"   ~Opal M.
"Fast weight loss without feel hungry – lost 7 pounds the first week. I love this diet and will do it anytime I'm in trouble with my weight. I did my research and this is the best company for homeopathic HCG drops. I was too afraid to do the shots. I hope anyone who needs to lose weight finds the diyhcg.com website and is able to lose weight as fast as I was... good luck!"   ~CM
"Incredible HCG results! I am a lifetime dieter that had previously tried Jenny Craig and Weight Watchers. This HCG program is faster and I've kept off the weight without much effort at all. Amazing!"   ~Anonymous
"I have been on the drops now for 20 days and have lost EXACTLY 20 lbs!"   ~Deb