HCG Success Stories: Anne's HCG Before and After
See Anne's amazing transformation pictures and read her full weight loss success story below...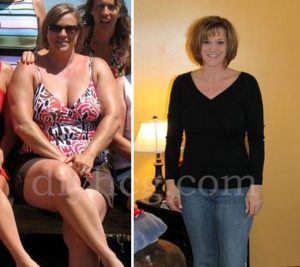 Anne's Weight Loss Success Story:
Total weight loss:  78.6 pounds
Total of 65 inches lost over her entire body
Plus, it only took her 10 months to lose all of the weight!
Anne completed a total of 4 rounds.
As you can see from the pictures, Anne did great on the HCG Diet protocol. Not only did she lose almost 80 pounds in less than a year, but she looks much happier and healthier after losing weight. She had body reshaping in her neck, chest, arms, waist, hips, and legs. Doesn't she look amazing!?!
View the rest of our Before and After Stories (including Before and After Pictures) HERE!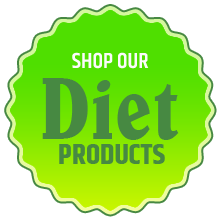 Want more success stories? Read what others have said about the DIY HCG Diet below...
"It has given me the incentive to make real life changes. To know that I can really lose the weight I have wanted to lose for a long time."   ~Jana L.
"I have tried numerous weight loss programs, spent hundreds of dollars and DIY HCG is the first that has worked for me. I feel good about myself for the first time in a long time because of the HCG."   ~Ej L.
"DIYHCG is an incredible way to lose weight and keep it off. Not only is it working for me but my husband is finally losing weight without feeling hungry. Thank you for making this HCG product available."   ~Sharon D.
"I have told friends at work and several have ordered the HCG product from you. I have gotten so many compliments on my weight loss which I attribute solely to DIYHCG."   ~Christine B.
"Dieting has always been hard for me; I start strong but have trouble sticking with any diet for the long term. With DIY HCG, I have now been able to lose weight and keep it off easily. The best part about it is that I see instant results and the short term 'Diet' part of the program is easy to follow and stick with. After all, I can do anything for 23 days! I absolutely love the program and have started many of my friends on the real weight loss journey that no other diet can compare."   ~Rebecca R.
"It really was a simple and easy way to get on track. Thank you for your efforts to bring HCG to everyone. Thanks for your efforts in getting the customers opinion; you really have proved to me that you are the company to be with when it comes to HCG." ~Tanya G.
"I'm not sure if I'm dying to get it out there but I certainly have zero complaints about this HCG Company or the HCG product. That means this company is doing its JOB. To me that is a sign of a successful, professional company."   ~Julie H.