Feature Product: My HCG Diary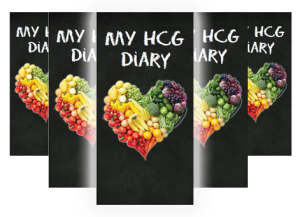 Are you new to the HCG Diet Protocol, or have you experienced the HCG Diet before and are preparing to "do another round"?
For the newbies, you've probably heard that the HCG Diet is extremely effective, but has very specific guidelines. If you are not completely sure what to do and when to do it, My HCG Diary  will step you through all phases of a round of the HCG Diet Protocol. Day by day, you will log your weight and "check off" menu selections and other required elements of the HCG Diet. You'll feel that sense of accomplishment as you complete the day's page and look forward to weighing in the next morning.
My HCG Diary can be tremendously helpful even if you've done the HCG Diet before. You won't be second guessing yourself throughout the day wondering, "Did I take my HCG yet?" or "What did I eat for lunch?" You'll hold yourself accountable with the My HCG Diary  and gather valuable information that you can use to show what is working or identify what is not working, so that any needed changes can be made quickly and you don't waste any of your diet days.
My HCG Diary  is about the size of a checkbook and can be conveniently kept in a pocket or a purse.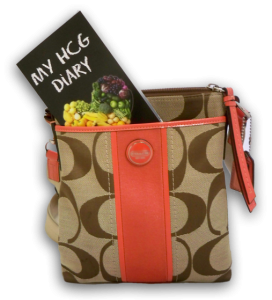 The diary features the following:
Summary of a typical HCG Diet round
Pages customized for Load Days, Low Calorie Days and Maintenance Days
Round measurement log
Instructions for moving on to the Maintenance Phase
This little book makes a huge difference and is absolutely invaluable while on the HCG Diet Protocol.