HCG Success Stories: Chris's HCG Before and After
See Chris' amazing transformation pictures and read his full weight loss success story below...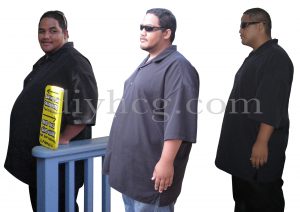 Success Story of Chris:
Lost 37.7 pounds in his first round of the HCG Diet!
He did the HCG Diet again and lost 26.1 pounds during his 2nd round of the HCG Diet.
Total weight loss: 63.8 pounds in two rounds of the HCG Diet.
Chris is happy to share the fast weight-loss results of the HCG Diet.
As you can see from the above pictures, Chris has experienced total body reshaping in his neck, cheeks, chest, stomach, and arms!
He has been sharing his HCG weight-loss experience with all his family members who are also achieving fast weight-loss results with HCG!
Chris plans on doing another round of the HCG Diet to lose even more weight.
Read Chris's letter about his HCG weight-loss success below:
"I decided to try HCG along with my wife after seeing the results in a friend of ours. At first I was skeptical, but now I am a believer! I have struggled with weight for a while and have never been able to lose and keep the weight off…until now! After my first course I lost a total of 37.7 lbs! I never thought I could do that, but with HCG it was easy! I was happy to start my second course and have lost another 26.1 lbs for a total weight loss of 63.8 lbs in 2 courses!
I now have multiple family members who have joined us in this weight loss journey and have already had my brother and sister-in- law lose about 30 lbs each! We are all going to start another course together soon and I look forward to getting healthier and seeing my family get healthier with me!!"         ~Chris M.
View the rest of our Before and After Stories (including Before and After Pictures) HERE!